It's fair to say that Disney Lorcana has already taken the Trading Card Game sector by storm – causing an influx of new players and a flood of collectors, all flocking to get their hands on the new game.
The debut set – The First Chapter – is currently very difficult for many players and collectors to get their hands on; though Disney have confirmed that reprints of the set are on the way, these aren't due until the first quarter of 2024.
Before then, however, we have the release of the second set to look forward to – with Disney Lorcana's follow up releases due in November.
It appears that the name of the second set has been revealed, thanks to the eagle eyed fans at Mushu Report (via Twitter/X).
What Is The Name Of Disney Lorcana Set 2?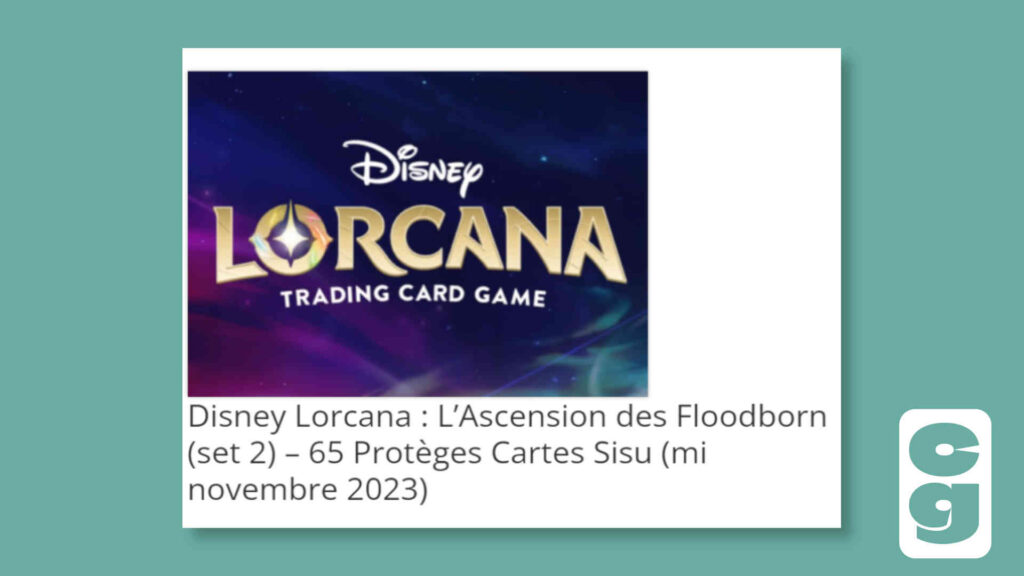 The potential title was spotted on a French retailer's website – robindesjeux.com, listed there with various products on pre-order – as 'L'Ascension des Floodborn (set 2)'.
Which translates in English to 'Rise of the Floodborn'.
Note that this could be a placeholder and may just be speculative – but it certainly seems plausible to us here at Card Gamer!
What Are Floodborn Characters In Disney Lorcana?
With the second set seemingly about to feature lots more of the 'Floodborn' characters that initially showed up in The First Chapter, it's worth taking a look at our article explaining the differences between Storyborn, Dreamborn and Floodborn in Disney Lorcana.
There were just 12 Floodborn characters in The First Chapter, so no doubt we're about to meet plenty more of these altered Disney heroes, villains and sidekicks!
Want to see what Floodborn characters (and all others too!) appear in The First Chapter?
Take a look at our Disney Lorcana: The First Chapter card list article for a visual guide to every single card released so far!
This article may contain affiliate links. If you use these links to purchase an item we may earn a commission. Thank you for your support.