Adapting video games into physical, tabletop form is nothing new, of course – there's a long and storied history there, going all the way back to the early 80s to Milton Bradley's arcade game adaptations.
However, with video game preservationists Lost in Cult – teaming up with the quiz masters at Did You Know Gaming? – set to bring their own trivia-based, dungeon crawl game homage to the tabletop, players will discover a title that brilliantly melds old school video game style with modern card game design, making for a unique, nostalgic and aesthetically stunning experience.
With gorgeous, old school art by Stephen Maurice Graham (who has also done work for us) that evokes both video game and fantasy artwork of yesteryear – not to mention plenty of video game references within both the art and the game's content – this is a card game that'll be a fantastic addition to any gamer's collection, as well as being a genuinely fun title to play with friends! 
How Do You Play Do You Know Gaming?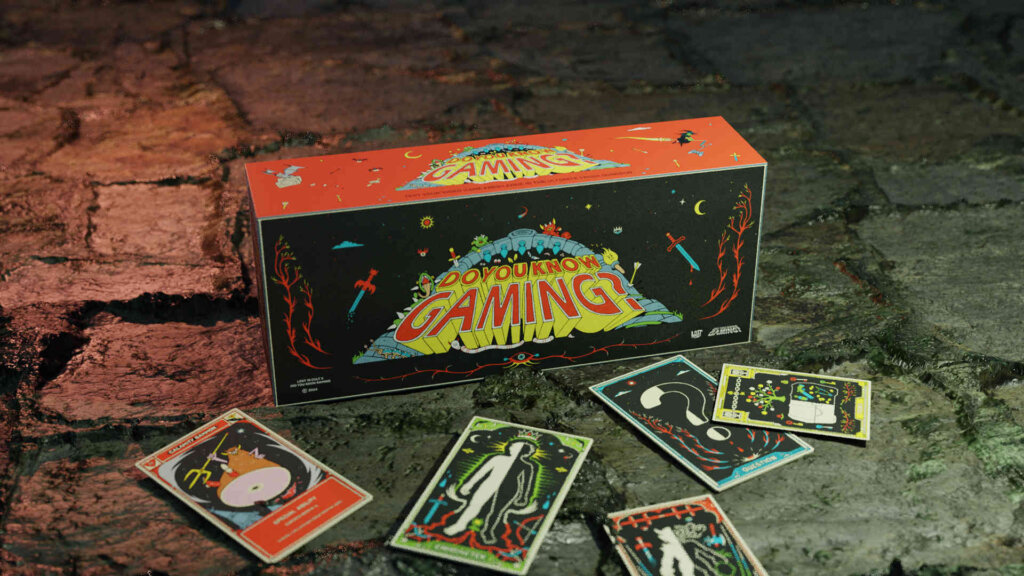 Do You Know Gaming? is a card game that's inspired by old-school dungeon crawlers, with card designs that recall the glory days of 8 and 16-bit, first person RPGs such as NES game Swords and Serpents or CRPG Dungeon Master.
Up to four players choose from a selection of player characters, all of whom have different levels of Health and Inventory Space, as well as a unique ability.
Monsters are encountered as they're drawn from a deck of 100 cards, with damage dealt to them upon successfully answering trivia questions.
The more difficult the question's level is, the more damage is dealt with a correct answer!
When enough damage is dealt, a Monster is defeated and banished to the Graveyard – whereupon it's time for players to get hold of exciting and often (though not always!) useful loot.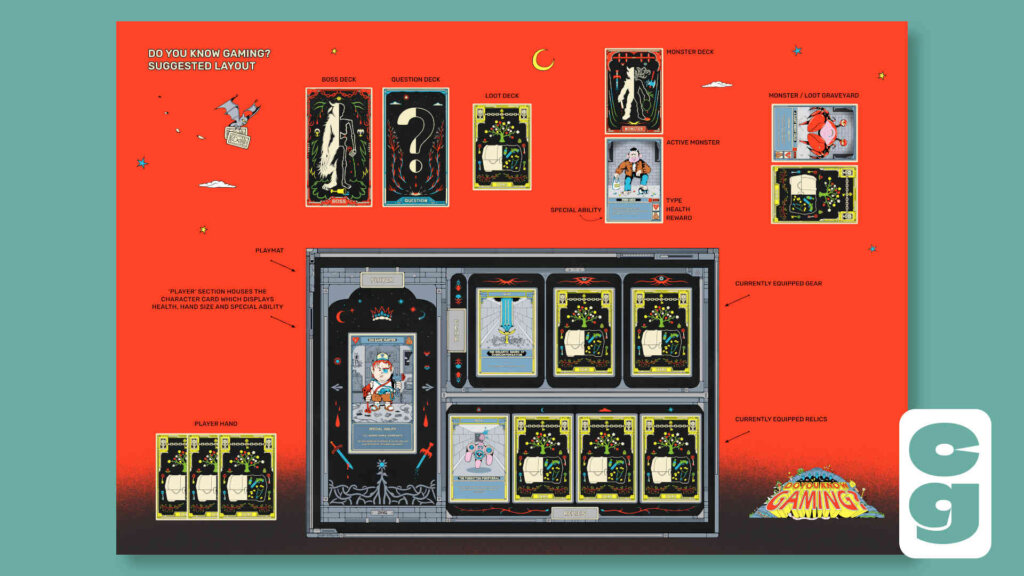 Players draw from the 140 card Loot deck as a reward for defeating monsters; Gear can be found and equipped amongst these cards, or perhaps even Consumables to help them out on their quest.
Sometimes, players may find themselves on the wrong end of a sneakily hidden trap in the Loot deck too.
So, how do you escape the Trivia Dungeon and win the game?

Well, there's not just Gear, Consumables and Traps in the Loot deck – among this treasure trove lies a collection of Relics – if a player manages to get their hands on four Relics, they'll be able to summon one of the five deadly Dungeon Bosses, allowing them to have a shot at defeating them and escaping to victory!
When Will Do You Know Gaming Be Available?
Pre-orders are now live for Do You Know Gaming? on Lost In Cult's website – you can check out and secure your own copy of the game here.
The campaign ends on the 16th of January 2024, at 6pm GMT.
Note that there are a variety of options to choose from, with Standard and Deluxe Editions – the latter of which even features a box design (and fake title: Quizardry) that homages the amazing big PC RPG game boxes of the 80s and 90s – alongside Signed and Design Your Own Card Editions!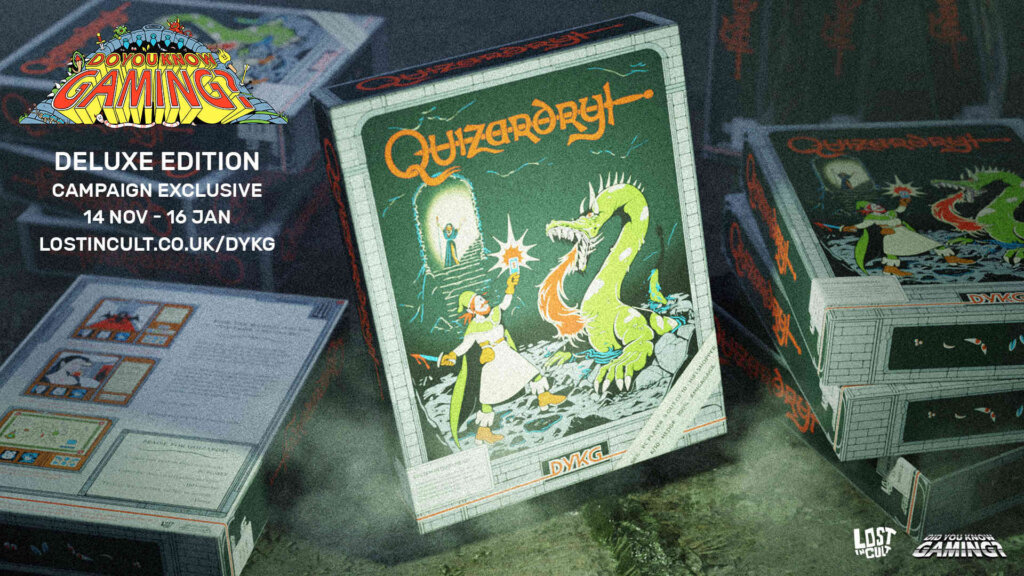 The Deluxe Edition contains playmats that further reinforces the game's nostalgic aesthetic, with CRPG, inventory screen-style charm – along with D10 dice in place of cardboard counters and even enamel pin badges based on iconography from the game, again designed by Stephen Maurice Graham.
The Deluxe Edition is exclusive to the Do You Know Gaming? pre-order campaign.
The Signed Edition is extremely limited; just 250 copies are available, which includes everything in the Deluxe Edition – as well as being autographed by the Did You Know Gaming team, a special holographic sticker and an A3 poster too.
The Design Your Own Card Edition is even more limited than that, with just ten copies on offer. This version of the game includes everything in the Signed Edition, with one very special extra included – a card that you'll create in collaboration with the Did You Know Gaming team, that'll be illustrated by Stephen Maurice Graham!
The game itself, regardless of the edition you choose to pre-order, is estimated to ship in Q4 2024.
Pre-orders for Do You Know Gaming? are live now. You can check out the game's pre-order page for more information and secure your copy; it can be found here.
This article may contain affiliate links. If you use these links to purchase an item we may earn a commission. Thank you for your support.