One of the most iconic video game characters of all time – Lara Croft – is heading to the tabletop once more in a new Magic: The Gathering Secret Lair drop!
You'll notice the use of 'once more' there; Tomb Raider – the name of the game series that Lara is the protagonist of – has featured in board and card games as far back as 1999's Tomb Raider Collectable Card Game.
Despite not lasting for very long (with just three sets released overall), the Tomb Raider Collectable Card Game was a decent experience that deserved to find a bigger audience – especially as it felt unique in comparison to other CCGs at the time.
It was also possible to play entirely solo, with a great sense of exploration and adventure that did well to ape the feel of the video game it was based on.
A few less successful board game adaptations of specific Tomb Raider video games followed, with the more modern Tomb Raider Legends – published in 2019 – perhaps being the most successful of them all in terms of its design.
You can't keep Lara away for long though – and she's making a most unexpected return to gaming tables once more, this time thanks to Magic: The Gathering's Secret Lair program. 
Secret Lair drops are usually very small in terms of the number of cards they comprise; the Tomb Raider set is no different in this regard.
Magic: The Gathering Tomb Raider Cards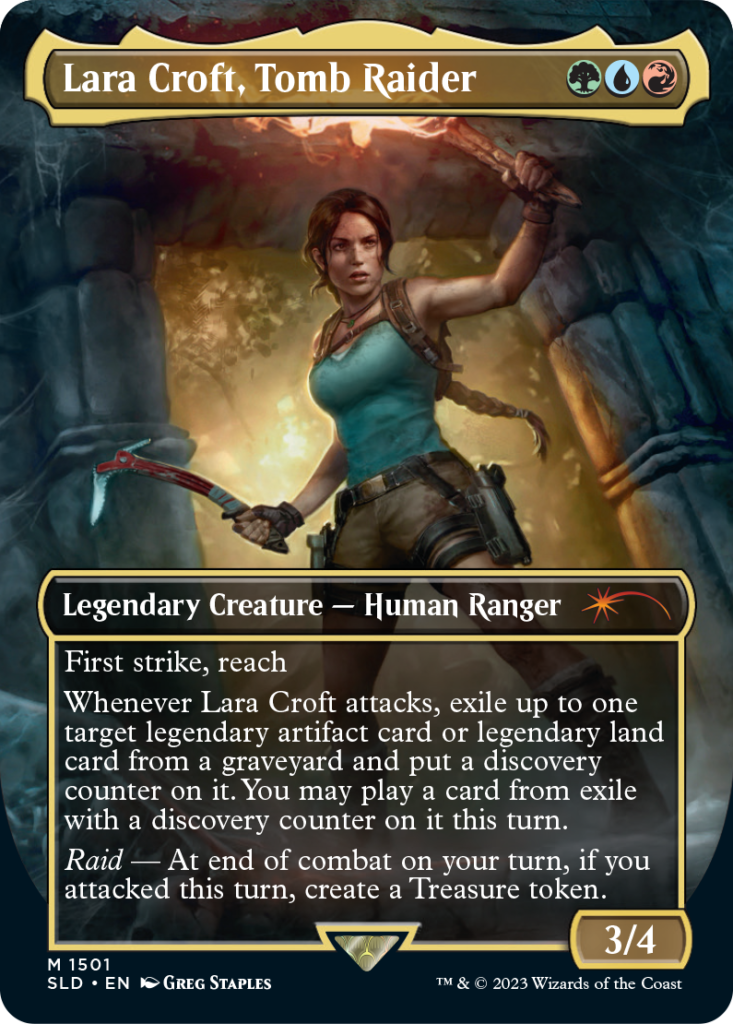 Featuring just seven cards overall (eight images are shown above, as one card is double faced – you can check out our guide here on how to use double faced cards in Magic: The Gathering), the Tomb Raider Secret Lair set reprints a number of Magic: The Gathering staple cards, adding a thematic flourish both to each card's name and, of course, the art.
However, there's one card that's mechanically unique to this Secret Lair drop that'll likely make it incredibly sought after: card number 1501, titled Lara Croft, Tomb Raider.
This is a Green/Blue/Red card that's an ideal choice for a Commander, with some very interesting ability text, along with First Strike and Reach.
The other cards all feature their special, Tomb Raider-themed names, with the original card names they're based on being below the Secret Drop-specific card name.
Among these are a double-faced Enchantment/Legendary Land card named Heart of the Explorer/The Lost Valley (which reprints and repurposes the Ixalan card Search For Azcanta/Azcanta, The Lost Ruin) and a special Treasure Token card, which features a very Easter Egg-heavy illustration – with lots of references for long term Tomb Raider fans!
How Can I Pre-Order The MTG Tomb Raider Secret Lair Drop?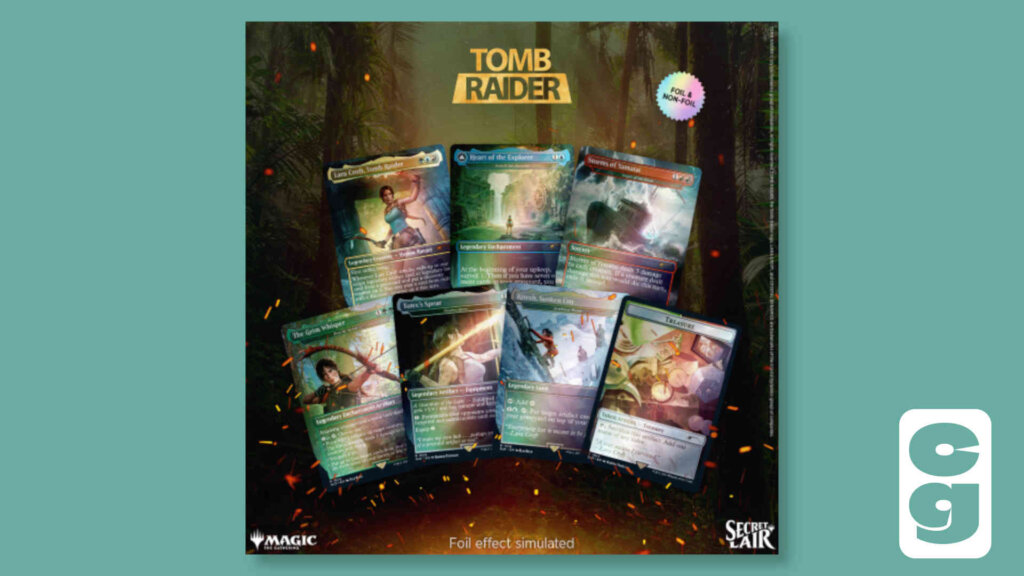 You can sign up to be notified when the MTG Tomb Raider Secret Lair drop is live right here at this link.
The pre-orders will be live from November 20th 2023 at 9pm, PT – and you'll have a limited time to secure your cards, so make sure you get your order in fast!
What Is Secret Lair?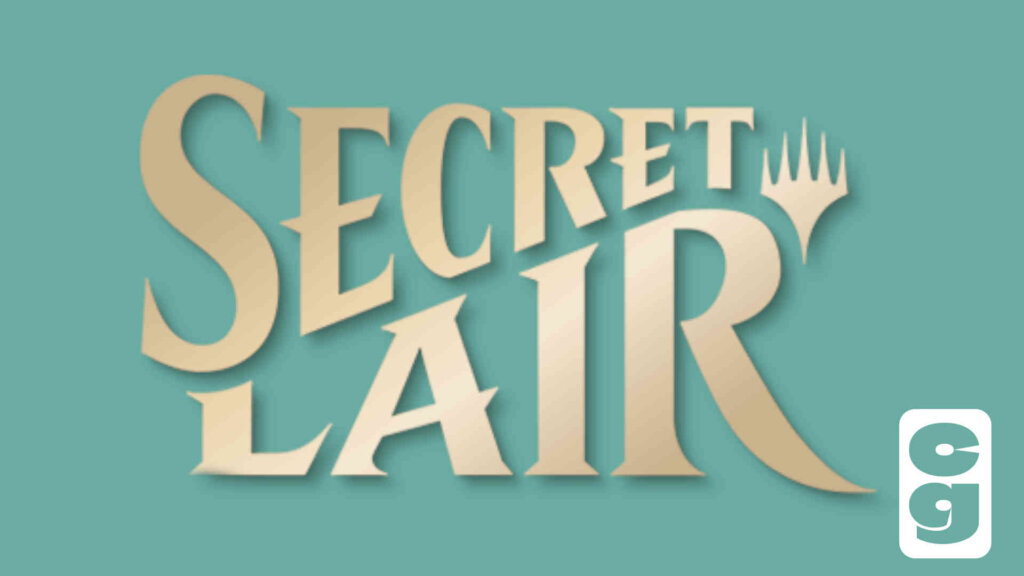 A new way to bring unusual, themed versions of (mostly) existing cards to players, Magic: The Gathering's publisher Wizards of the Coast launched the Secret Lair program in 2019.
Secret Lair cards can only be purchased via Wizards of the Coast directly (unless you have a local game store who pre-order them to be stocked in store).
Pre-orders for Secret Lair cards are live for a short, set period – and the specific release date for each 'drop', as each new set is referred to, is only revealed once pre-orders are live.
When the pre-order period ends, Wizards of the Coast print to demand – that is, there's no excess copies of these sets, as the publisher only prints as many sets of cards as have been pre-ordered.
Are Other Video Games Going To Feature In Magic: The Gathering?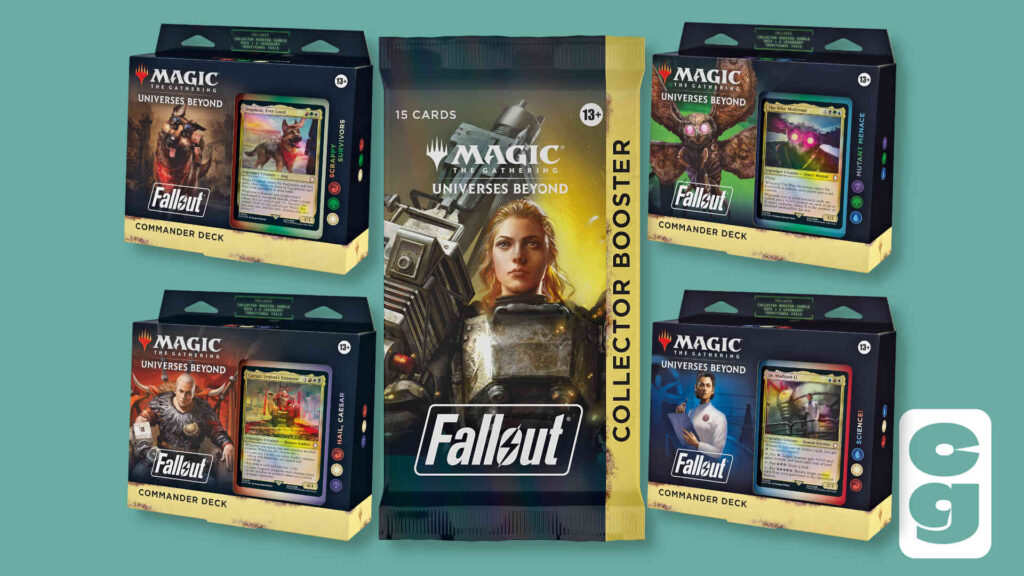 In 2024, long running video game franchise Fallout is also coming to Magic: The Gathering – and, excitingly, it's more than just a small and limited Secret Lair drop.
Instead, Fallout is a complete set of Commander Decks and Collector Boosters, featuring special card treatments that ape many of the game's elements, such as Pip Boy cards and isometric Land cards.
There's a reason for the isometric view that will spark some serious nostalgia amongst long term Fallout fans – as those special Land cards take their visual cues from the viewpoint found in the original Fallout PC games.
You can check out the currently revealed cards in our Magic: The Gathering Fallout cards list!
Though little is known at this stage beyond the product announcement, one of the oldest and most reliably popular video game series in the world – Final Fantasy – is also being brought to MTG.
However, that's not set to hit stores until 2025, so fans have got a while to wait for that one!
Open world action adventure Assassin's Creed will be with us sooner – with a set due to launch in July 2024.
This article may contain affiliate links. If you use these links to purchase an item we may earn a commission. Thank you for your support.