All Trading Card Games (TCGs) and Collectable Card Games (CCGs) feature fancy card treatments and art variants to entice collectors to buy more cards.
Pokemon is no exception; over the years, many different types of foil and holographic cards could be found in booster packs; in more recent sets, the number of foil cards has been upped from one to three in every booster pack!
Though you'll always get at least one foil card in a Pokemon TCG booster pack, there are different types of foil card treatment to be discovered.
In this article, we're going to take a look at one specific type of special, foil card – the reverse holo.
What Is A Reverse Holo Card?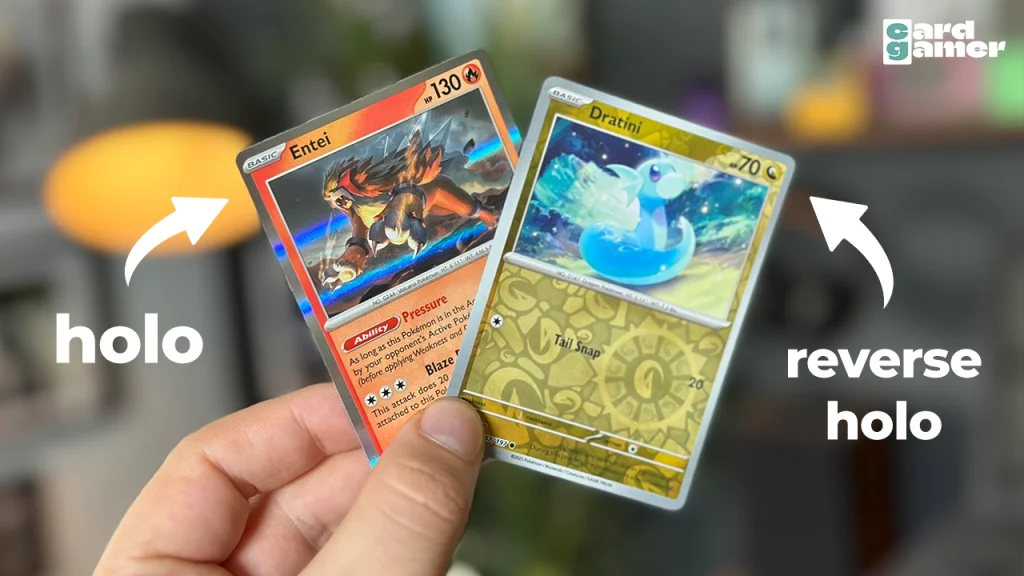 A reverse holo card indicates that the entire card features a holographic pattern, except from the illustration box.
If a card is noted as being 'holo', that means that its image – the illustration of a Pokemon, item or character in a box at the top of the card – is holographic, but the rest of the card just has a standard card finish.
In the case of a reverse holo, that situation is – as the name implies – completely reversed.
So a reverse holo card is holographic everywhere on the card, except the card's illustration box.
What Types Of Cards Can Be Reverse Holo?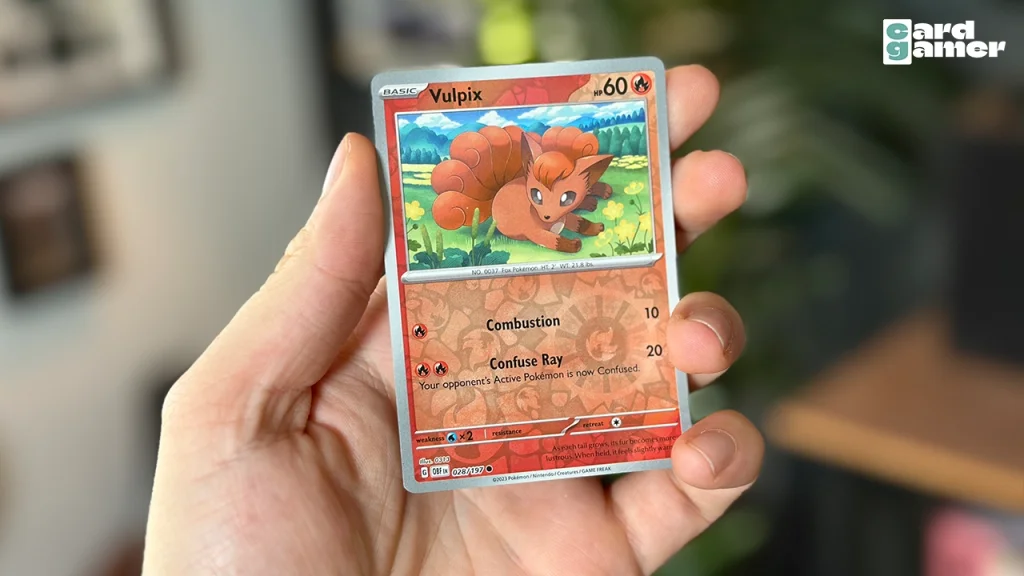 Any 'standard' card with the Pokemon, item or other character in an illustration box can be reverse holo.
It doesn't matter if the card is Common, Uncommon or Rare; the exceptions being full art cards or other types of card rarity that means they don't have the classic, illustration box style design.
You can check out our guide to Pokemon card rarities here.
Are There Different Holographic Patterns On Reverse Holo Cards?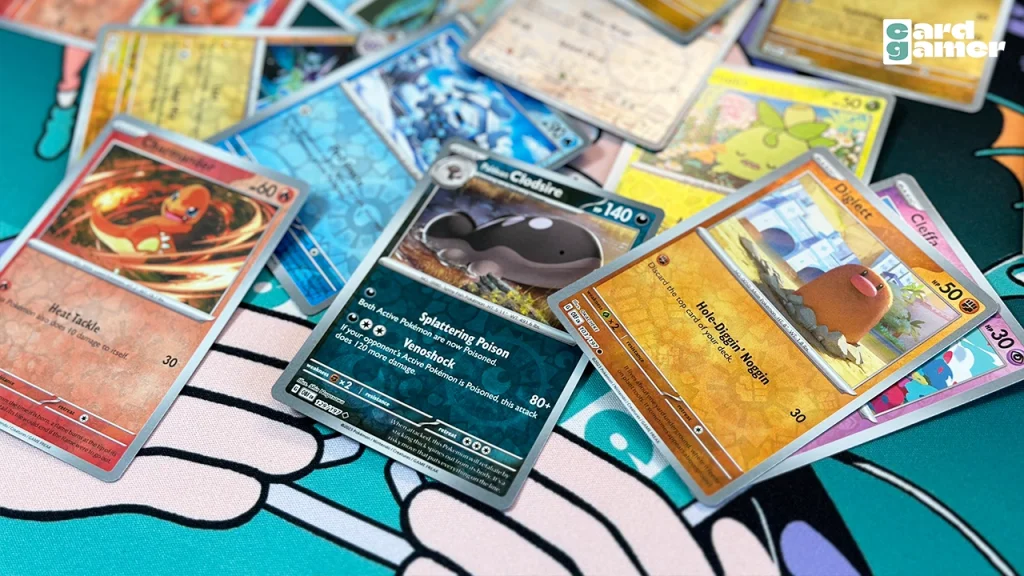 Yes!
Since their introduction in the Legendary Collection set back in 2002, reverse holo cards have featured numerous different patterns, depending on the set they feature in.
Some sets even feature multiple types of pattern that depict the Pokemon's type within the holo foil design itself!
For example, the 2023 Scarlet & Violet sets feature reverse holo cards of this nature; with striking patterns that – for example – show lightning bolts or leaves if the Pokemon's type is Lightning or Grass, respectively.
There have been many more besides!
For example, in the Sword & Shield sets – which were released from 2020-2023 – cards featured a similar type-based pattern to the Scarlet & Violet sets, albeit with a striped pattern of chevrons that each contained the Pokemon's type symbol.
Sun & Moon sets – which were released from 2017-2019 – featured a repeating type symbol pattern, with a larger symbol in the bottom left of the card.
The Black & White (2011-2013) and XY (2014-2016) sets featured the same patterns on their reverse holo cards – a repeating series of type symbol images, of varying sizes.
However, the exception was the Black & White base set, which featured a simple, rainbow holographic treatment on its reverse holo cards – with no pattern at all to speak of, beyond the standard colouring of the holo under a light source.
In fact, all sets from 2007 right up to the 2011 Black & White base set used this exact, simple holographic treatment with no pattern of images.
Going back further, EX Series cards – from 2005 to 2007 – had a shiny spot pattern across the card – even going as far as to feature across the card's name at the top!
Cards in 2005's EX Deoxys set had the shiny spot pattern – but also had a pretty spectacular, prismatic foil style effect that even extended to the background behind the picture of the Pokemon, but not on the Pokemon itself.

These ones stretch the definition of reverse holo a bit, given that the holo effect extended partly to the illustration!
Fire Red and Leaf Green in 2006 had a Pokemon energy type symbol pattern and a large, shiny Pokeball effect on the bottom of the card; it's worth noting that the symbols were mixed and weren't just a single type, so didn't necessarily relate to the Pokemon's energy type.
2004's EX Hidden Legends set had a Pokemon type-specific, holographic pattern.
If we go back to 2003's EX series, which included Ruby and Sapphire, the more plain, shiny rainbow holo effect was used.
Finally, 2002's Legendary Collection was the very first set to include reverse holo cards – and they had a firework style pattern that remains unique to this day!
You can also check out more on another, spectacularly shiny type of Pokemon card in our all Rainbow Rare Pokemon cards list!
This article may contain affiliate links. If you use these links to purchase an item we may earn a commission. Thank you for your support.