As we approach the end of Magic: The Gathering's 30th Anniversary year, it seems that publishers Wizards of the Coast still have plenty of surprises up their sleeves.
One of the last big releases of the year is The Lost Caverns of Ixalan set, due to launch on November 17th.
It's bringing the popular, Aztec-inspired plane of Ixalan – a place of discovery, piracy, gods and dinosaurs – back to Magic: The Gathering.
New mechanics are also promised, along with more double-faced cards (you can check out our guide on how to use double-faced cards in Magic: The Gathering here) and even, just to continue the dinosaurs and discoveries theme, Jurassic World cards too!
Without any further ado, let's take a look at the Lost Caverns of Ixalan cards!
The Lost Caverns of Ixalan Cards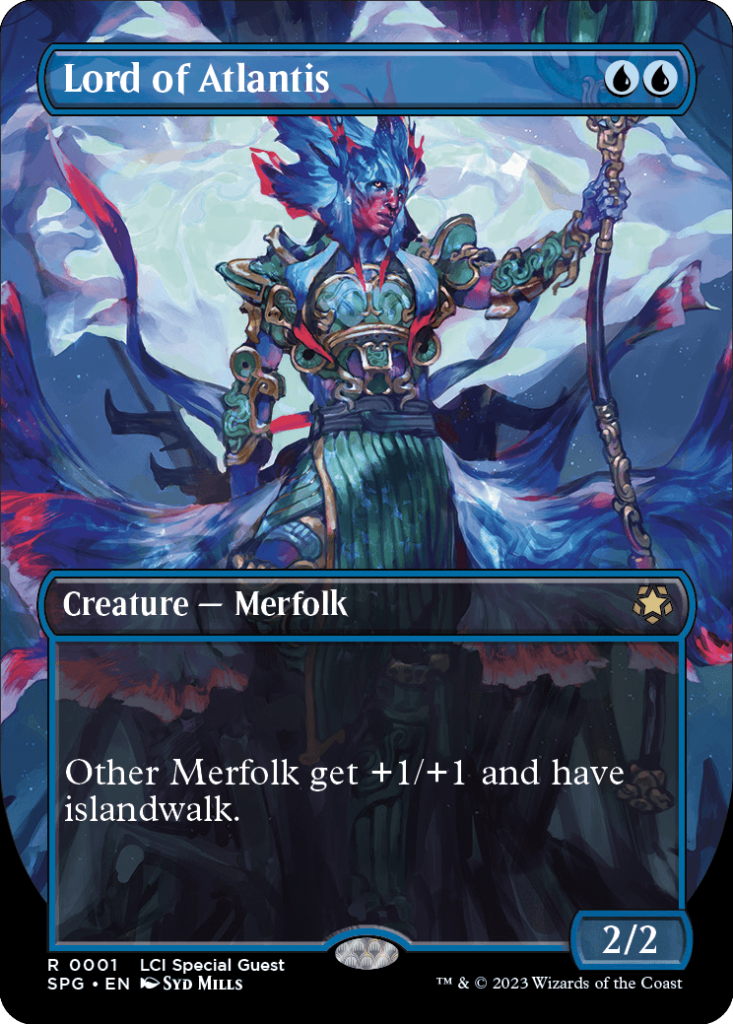 Jurassic World Cards In The Lost Caverns of Ixalan Set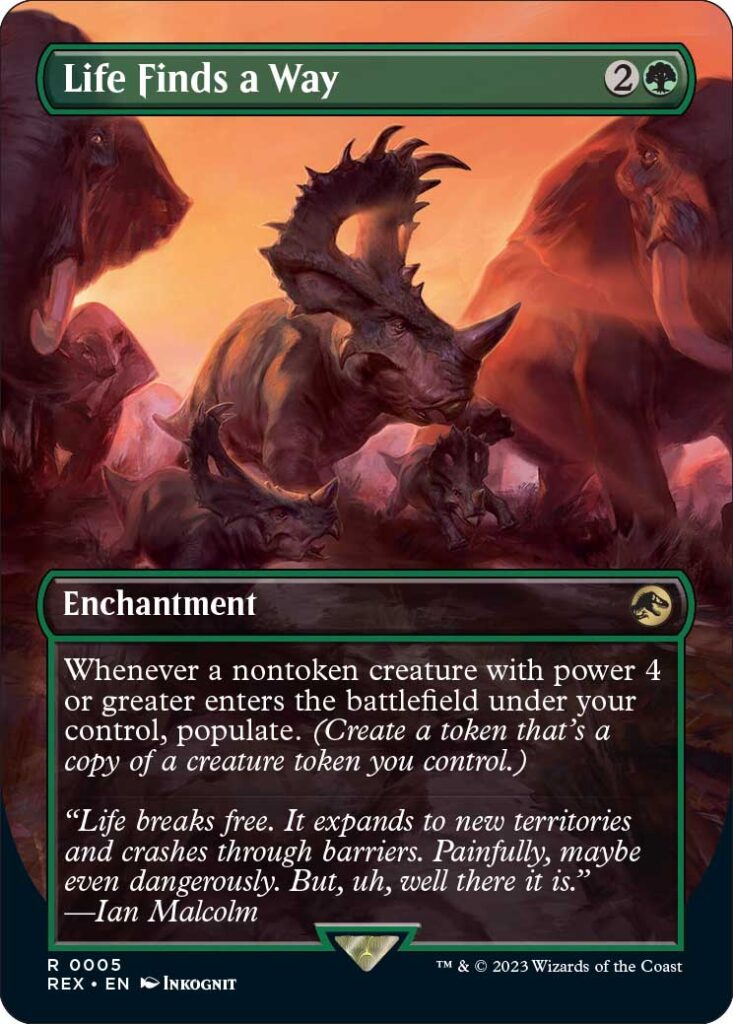 Included in The Lost Caverns of Ixalan set are 30 special Jurassic World cards – which can be found (albeit rarely) in Set Boosters, as well as featuring in every Collector Booster pack.
Not only is this apt due to the theming of The Lost Caverns of Ixalan, which itself features dinosaurs, but it happens to be the 30th anniversary of Jurassic Park's movie release too.
Given that both Magic: The Gathering and Jurassic Park were released in the very same year, it's perhaps not better time to feature cards from the film!
What Special Card Types Can Be Found In The Lost Caverns Of Ixalan Set?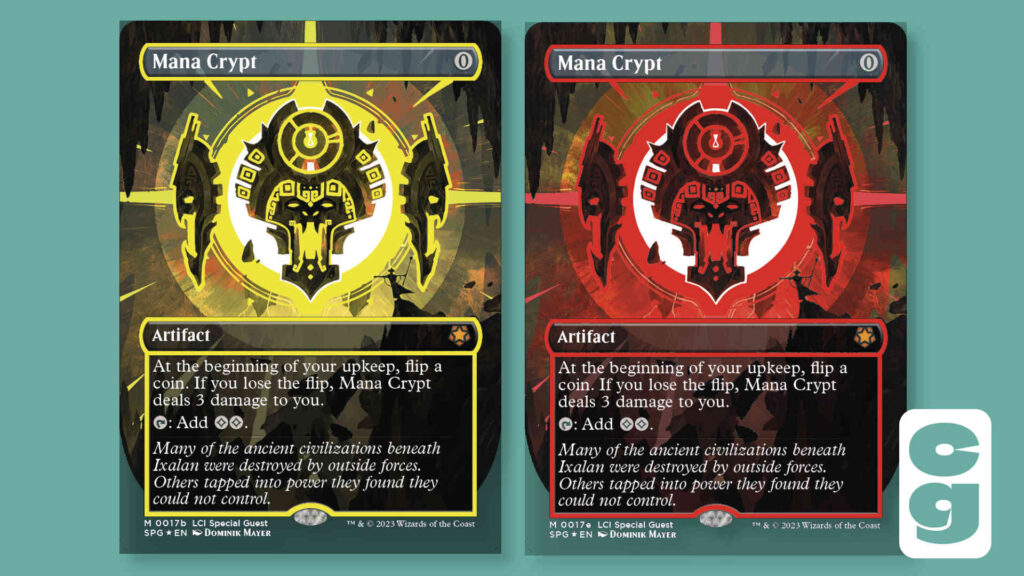 'Cosmium' Neon Ink Cards, as pictured above, can be found within The Lost Caverns of Ixalan set; each of these cards has six different colour variants to discover, with special neon ink treatments making their return – after debuting in the cyberpunk-esque Kamigawa: Neon Dynasty MTG set.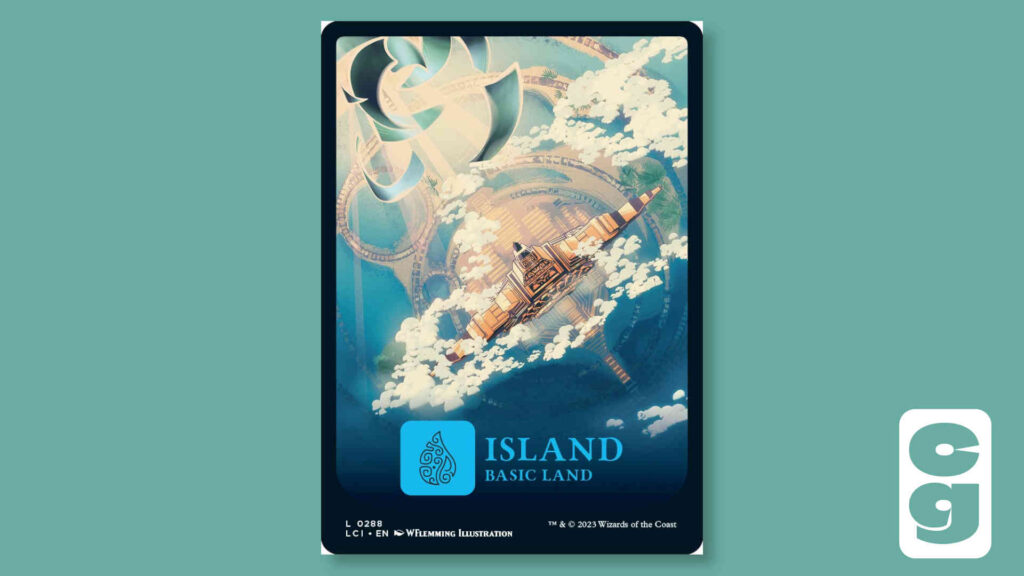 Spectacular, full art land cards depicting the Core of Paradise are also in the set, with each different type of land showcasing an appropriate part of the Core.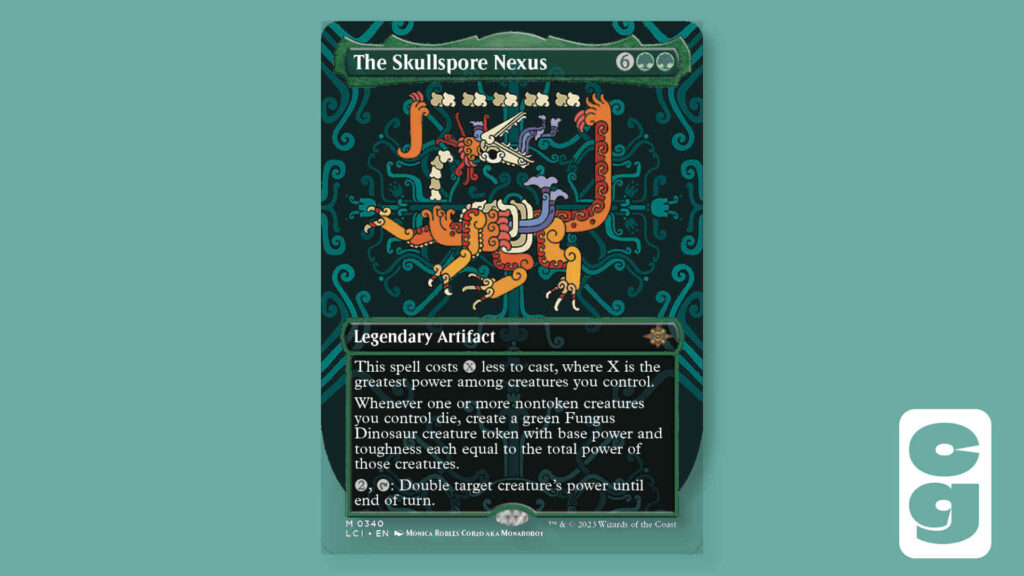 Aztec-inspired full art cards – known as 'Oltec' cards – are also part of the set, as pictured above.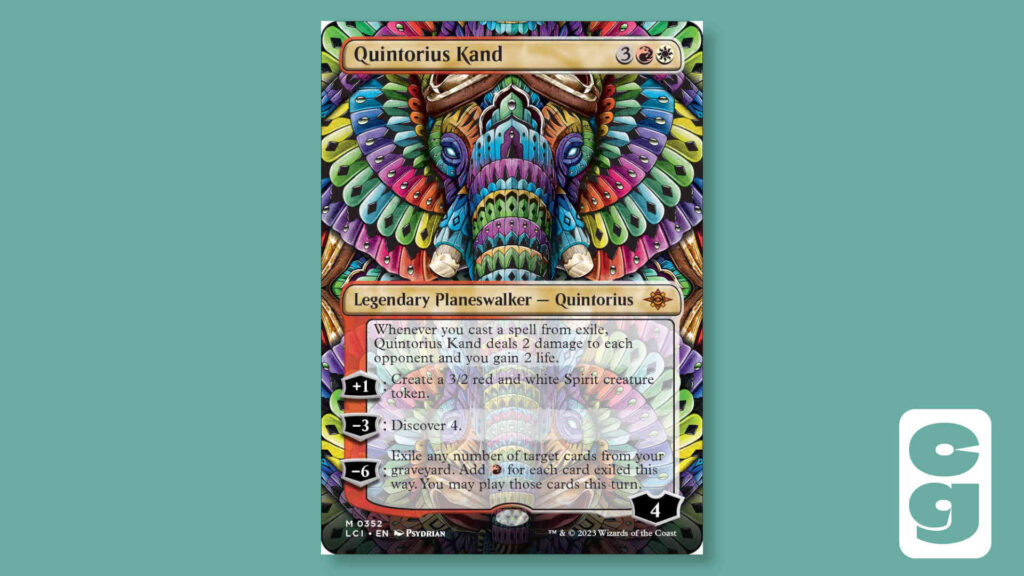 More 'traditional' full and extended art, as well as holofoil, variants are also in the set – though we here at Card Gamer are impressed by just how beautiful some of these cards are.
As you can see from the Quintorius Kand borderless card above, Wizards of the Coast have once again allowed their artists free reign to create some absolutely incredible works of art for their cards.
Are There New Mechanics In The Lost Caverns Of Ixalan Set?
New keywords Craft, Discover and Descend all make their debut in The Lost Caverns of Ixalan – each being highly thematic and cleverly integrated into MTG's enormous number of keywords and abilities.
Returning keyword Explore will utilise new Map Tokens – and other counter types, including Finality Counters, also appear.
When Is The Lost Caverns Of Ixalan Set Being Released?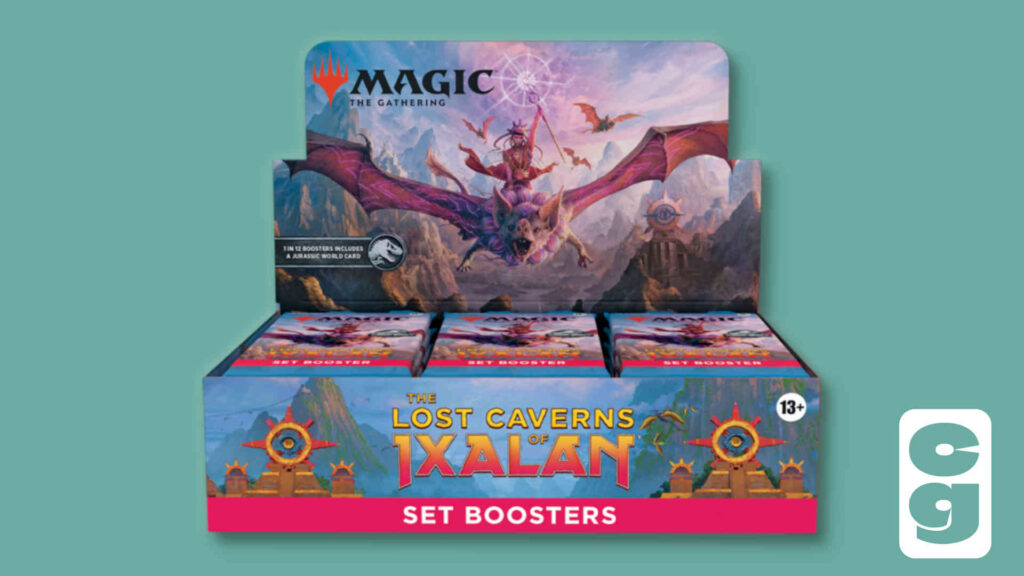 The full set – including Commander Decks and the usual variety of boosters – is launching globally on November 17th, 2023.
Pre-release events are happening on November 10th – and you can check out your nearest The Lost Caverns of Ixalan in-store event at the MTG store locator, here.
If you're thinking of picking up The Lost Caverns of Ixalan, either for yourself or the MTG fans in your family, why not check out our best gifts for card gamers guide?
You'll find plenty of accessories on there that'll allow you to safely store your special Ixalan or Jurassic World cards!
This article may contain affiliate links. If you use these links to purchase an item we may earn a commission. Thank you for your support.