Finally A Decent Binder For Slabs
If you're anything like me then your graded cards are usually stacked away somewhere safe, in a place that requires little to no organisation.
Mine, are unfortunately away in safe, all piled on top of each other. That's now way to store some of my rarest and most valuable cards, but there's not been any real way to store them naturally… until now.
We have review many of the best trading card binders, but this one here is now my go to for storing graded cards… you read that correctly, graded cards.
This is the Gemloader Slab Binder, it fits PSA and Beckett cards, alongside other slabs with equal measurements such as CGC, AP, M3, PGS, GetGraded, UGS and more.
Gemloader were nice enough to send a sample unit for us to create an unbiased review for Card Gamer readers.
The Exterior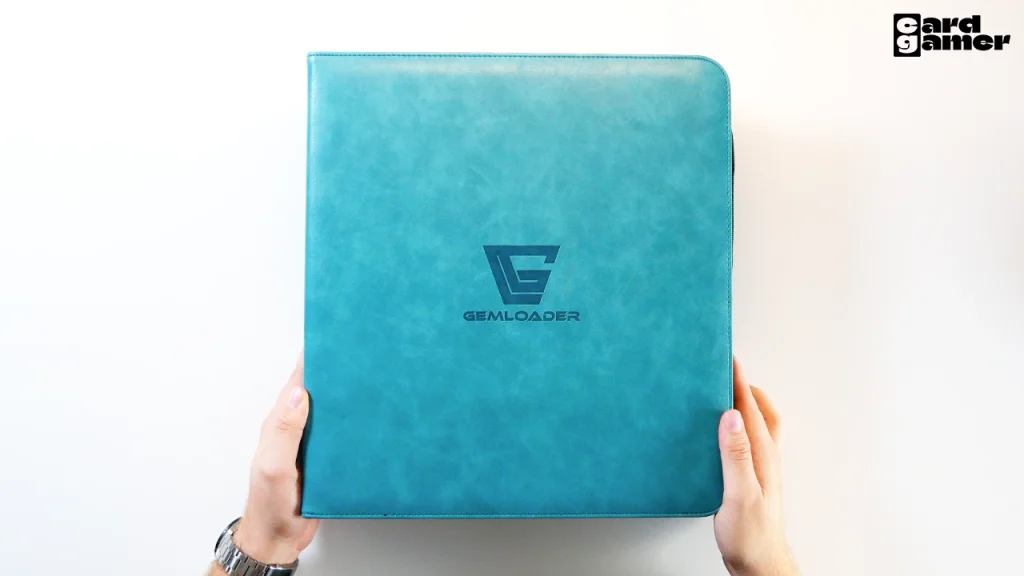 At first I wasn't sure what I was unboxing, due to the sheer size of the binder!
It's a very large storage solution due to the fact it holds up to 28 graded cards in a 2×2 structure, meaning theres 4 cards on each page.
The front over the binder is made with a fake leather with very high quality stiching and a GFemLoader logo on the front.
It comes in a wide range of colours, and it has what can only be described as a stone/granite pattern to it, showing different shades of blue (or whatever colour you choose). So it's not just a single colour, and this visual touch gives it a far more premium look compared to other more basic binders on the market.
The shell has a small amount of padding to it, with no extra protection around the corners which I would have liked to see, because that's where the fall damage will likely be concentrated should you drop this.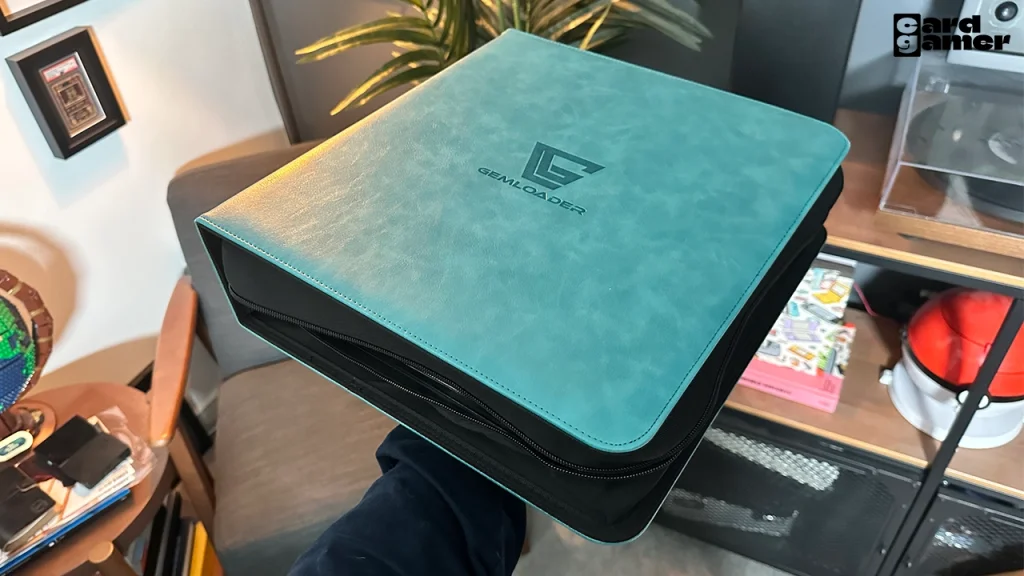 And because of its size and weight, should you unfortunately drop it, it's not going to be subtle, this is why I would have liked to see extra padding compared to normal binders which aren't as large/heavy.
The zips are well stitched into the interior of the binder and uses a non-elastic, loose material to make it easy to close. As much as the binder itself is water-resistant, unfortunately the zip material is not, and after testing water would be visible inside of the binder.
Now, this isn't a game changer, but if I am holding hunderds if not thousands of dollars worth of cards, I need good water resistance all-round, just incase i get caught in the rain when heading to a friends, or a convention for example.
The Interior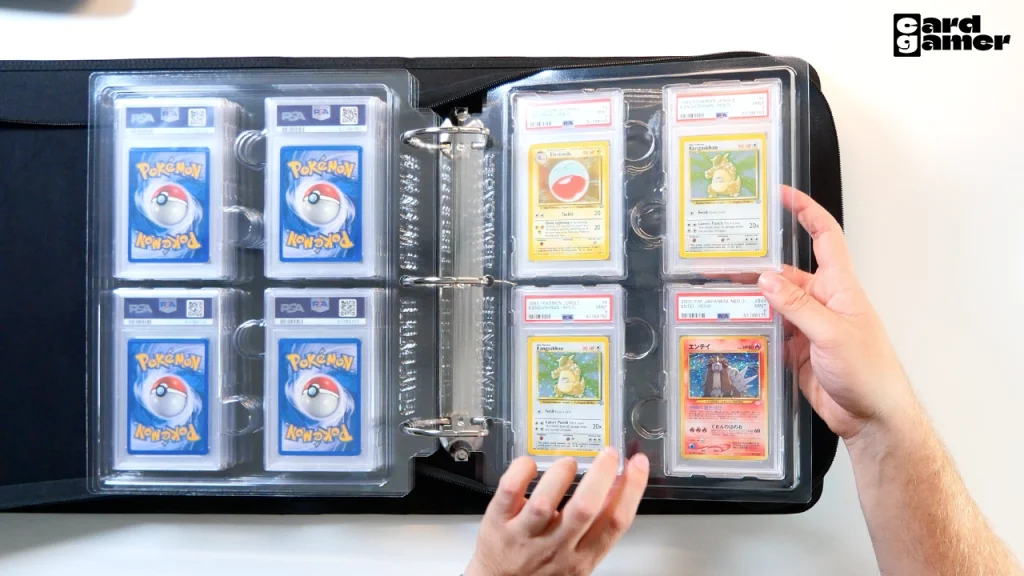 This is where the magic happens, and every time I open it, it forces a big smile on my face. It truly is a really awesome way to store and share your graded card collection.
The interior of the walls are coated with a light micr-fibre material to stop any scratching or rubbing of your cards.
In the middle you find three large metal clasps that keep your binder in place, and allows you to remove a page should you want to give it to a friend/customer to see, or you just want to remove it.
These claps are strong, sturdy, reliable and don't flex. They shut firmly too so keep your fingers out of the way.
The pages used to house your graded cards are more like trays. They are made of a flexible plastic with the perfect cutouts, and finger holes that allow you to remove and install them safely.
On the edge you will find GemLoader branding and three holes to attach it to your clasps.
These holes are small, and have no protection around them, which isn't a problem, and I have yet to come across any issues with them, but a nice touch would have been some kind of rubber or metal membrane that protects them, as this is likely where customers will find some wear and tear over the years.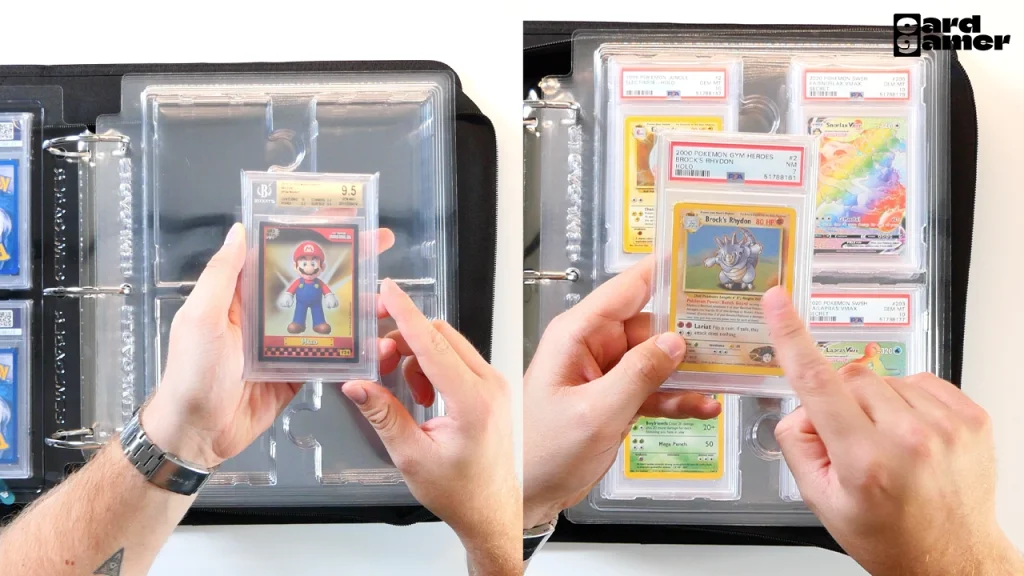 A rubber ring around these holes will also give a nice smooth feedback when organising and may stop any kind of bending, clipping or scratching for those removing the trays often, but again, this is just a very minor personal opinion, and i can only see a small amount of bending on my trays.
Which is far better than any snapping or cracking, and it goes to show that they have made a decision to use flexible plastic for this exact reason, because nobody wants broken plastic anywhere near precious cards.
Installation Of Your Graded Cards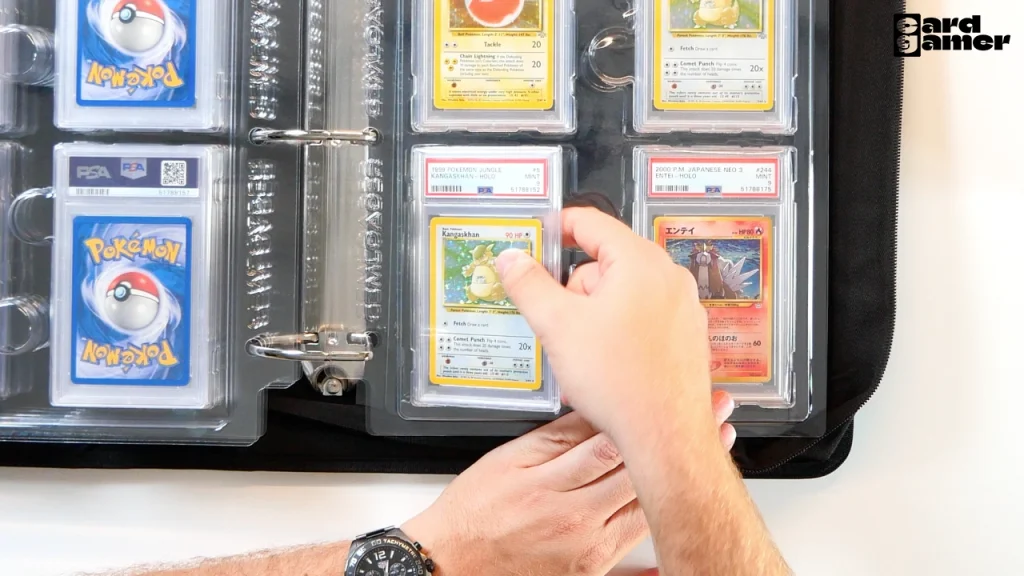 Installation is very easy, and surprisingly so because the inserts are perfectly cut out for the dimensions of a wide range of graded cards, so i was worried some cards would be loose and some tight, but no, they fit incredibly well.
The best way to install them is by sliding in your graded cards on side first, and then snapping the other side into place.
To remove simply use the finger cut outs to ease one side out of the plastic clasps, and you'll get a nice snap which allows you then remove the other side.
You could easily snap all 28 cards into this binder within a couple of minutes. I even use slab sleeves too for extra protection and they in no way made the fit worse.
These are one sided trays, unlike your traditional card binders, so because of the transparent plastic, you will see the bag of your graded cards on the next page.
This doesn't bother me at all, and actually allows you to see the quality of the card, but I just wanted to mention it should any of you think that you can "double stack", as that's not the case.
Moving from page to page is fluid, all you to need is remember to stack the pages on top of each other, which they do naturally but sometimes it might need a wiggle.
Because of the sheer amount of plastic used, it does make a lot of noise when scanning through, but this isn't much of an issue unless you're trying to steal someones cards, so if anything, it's actually a safety feature? Stay away pesky thieves!
Overall Opinion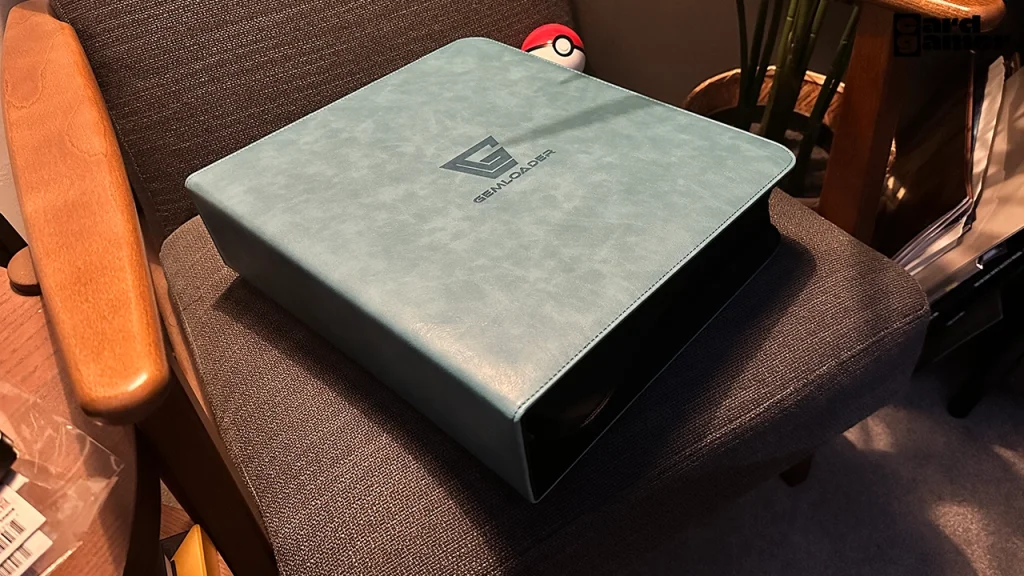 Overall the GemLoader Slab Binder is a superb way to store your graded cards for organisation and showing friends or customers. My graded cards have not left this binder ever since it landed on my desk, so that's saying something.
It is a large binder, and likely isn't the best to travel with because it only stores 28 cards, so some of you may likelly want a case, but this thing has style and gives off a more laidback approach compared to lugging around a large ugly storage case.
Although I wouldn't call it a "premium" binder because of the zip material, unprotected exterior and bending in the corners of the plastic it's still one of my favourite binders of the year.
GemLoader have priced this competitively coming in at just £49/$59 with I think is very respecfult. I would even pay a little bit more for a true "premium" binder with the touches I mentioned above, so fingers crossed that they make that in the years to come.
This is the first time I have heard of GemLoader, and certainly not the last. Their team should be very proud with what they have built, it's one of the best gifts for card gamers, period.
This article may contain affiliate links. If you use these links to purchase an item we may earn a commission. Thank you for your support.