It's time to get your preferred crew together – as we check out the best One Piece Card Game Starter Decks!
Having been going strong since debuting in 1997, the weekly manga series One Piece has made the jump into countless other media formats over the years.
Anime, video games, numerous tabletop games – and now even a live action Netflix series – have all brought the antics of Monkey D. Luffy and his crew to a wider audience.
Yet until recently, there was one gap that One Piece hadn't filled.
That changed in 2022, when the One Piece Card Game was launched!
It could have just been a lazy cash-in on the One Piece name, but the One Piece Card Game – which is a trading card game, rather than a traditional, fully complete boxed card game as the name may suggest – has some really interesting, somewhat innovative mechanics that make it worth playing, even for non-fans.
The best place to begin with any TCG or CCG (check out our 'the difference between TCG and CCG' article for a more in-depth explanation of this type of game) is of course with pre-constructed Starter Decks – and the One Piece Card Game is no different.
Which are the best ones though?
Let's find out, as we check out the best One Piece Card Game Starter Decks!
1. Starter Deck 1: Straw Hat Crew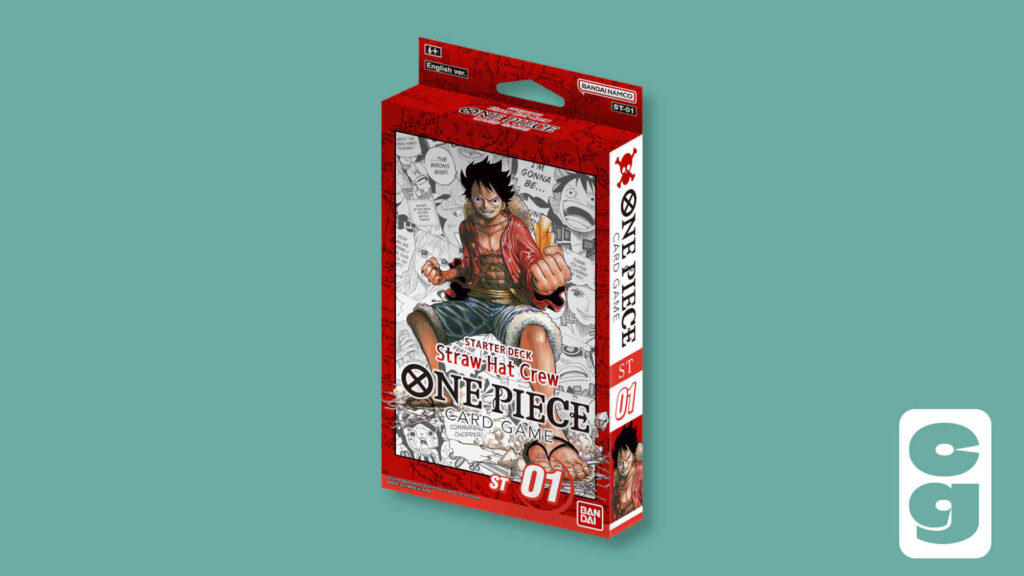 While not quite the best Starter Deck from a pure gameplay perspective, there's no doubt that the Straw Hat Crew deck is the absolute best entry point to the Trading Card Game for fans of One Piece.
It's a deck that doesn't require any complex strategy or combos to be effective – the Straw Hat Crew deck is just a straightforward, attack focused set of cards that provide a brilliant introduction to the game.
One of the best aspects of this deck – particularly for new players or those uninterested in the slower build up of their crew – is the fact that many of the characters use the Rush keyword, enabling them to attack as soon as they're played.
Plus, it is of course based around main character Monkey D. Luffy's crew – and includes Luffy himself.
So for those reasons, we'd definitely recommend the Straw Hat Crew deck as the best place to start your very own One Piece Card Game adventure!
2. Starter Deck 2: Worst Generation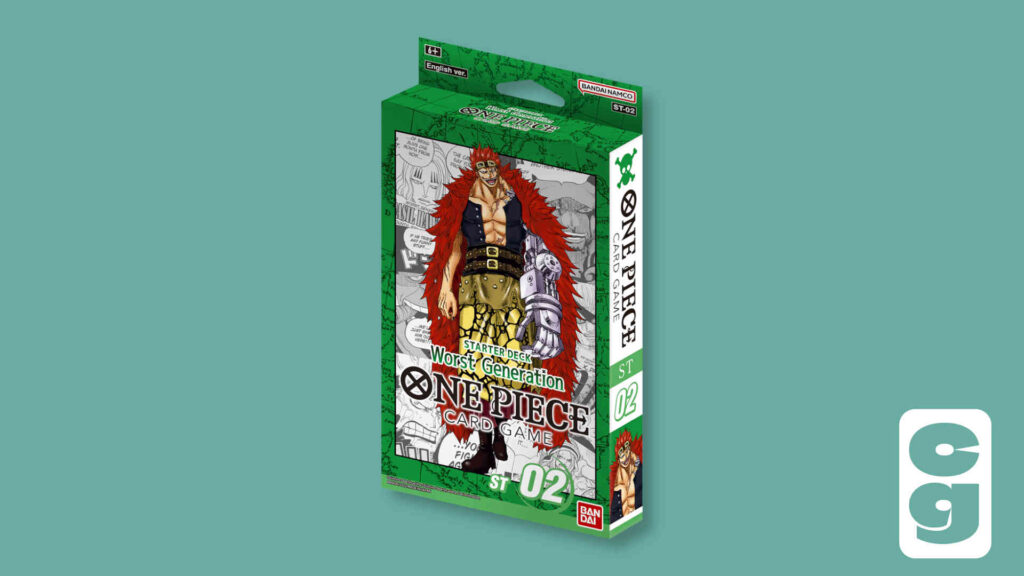 If you're already familiar with the One Piece Card Game – or even Trading Card Games in general – and you're looking for a new set of cards to base a deck around, Worst Generation is likely the best choice for you.
The same is also true if you're familiar with the source material, with Worst Generation being an infamous collective of pirates.
This deck is flexible and able to react to many differing situations – offering strong attack and defence options, using DON!! Cards to do so.
For those of you who are just curious about the One Piece Card Game at this point, it's worth mentioning that DON!! Cards are essentially this game's equivalent to Magic: The Gathering's Mana, Pokemon's Energy cards, Disney Lorcana's Ink and Achroma's Shards.
That is to say, DON!! Cards are the resource you'll be using to pay for getting your cards to the table.
Worst Generation is a fantastic deck; though it may be stacked with less immediately familiar characters and not be quite as straightforward to play as the Straw Hat Crew, it's undoubtedly one of our favourite decks here at Card Gamer!
3. Starter Deck 4: Animal Kingdom Pirates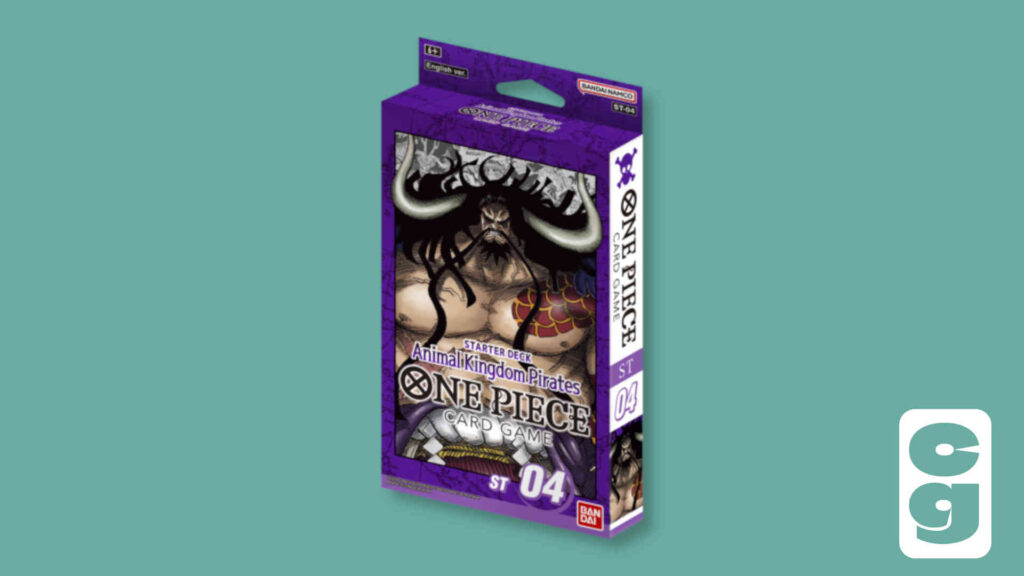 We mentioned DON!! Cards in our Worst Generation entry here on the best One Piece Card Game Starter Decks list.
It's important that we cover them again here, in relation to our third entry: Animal Kingdom Pirates – led by the incredibly imposing and aggressive Kaidou.
Just as in other TCGs/CCGs, being able to increase the number of energy available to you and power up your cards faster than your opponent is incredibly valuable.
Which is something the Animal Kingdom Pirates deck does really well, ramping up your available DON!! at an impressive and very useful speed!
4. Starter Deck 7: Big Mom Pirates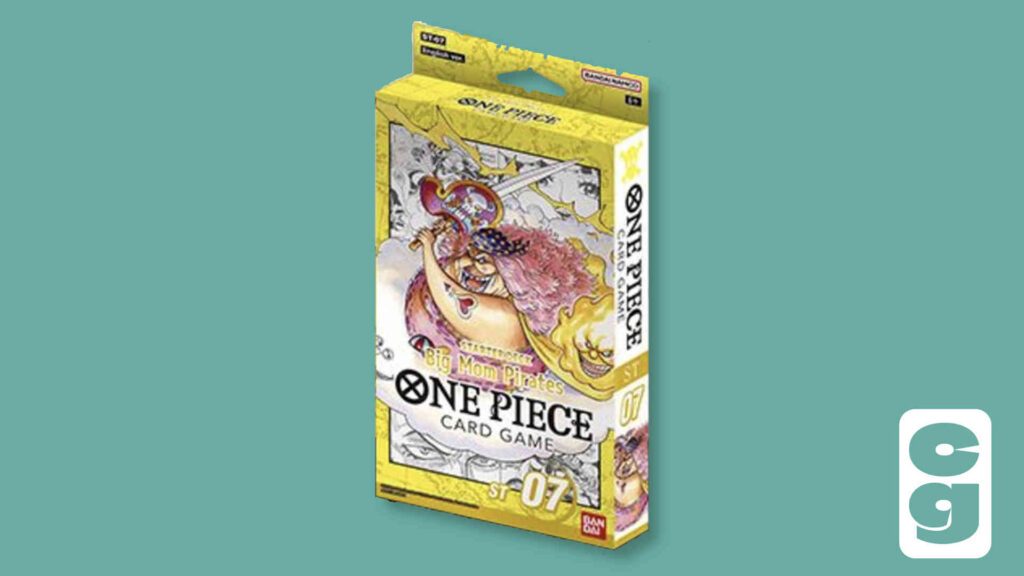 Charlotte Linlin – aka 'Big Mom' – heads up both her crew and this deck, which easily makes it into the top 5 of the best One Piece Card Game Starter Decks!
This deck introduced yellow cards to the game – and plays in a much more defensive manner than other decks.
Key to this approach are the cards that use Trigger – with many that can heal effectively (and frequently!) too.
As one of the more recent Starter Deck releases, it's also easier and cheaper to get hold of than many others – so you may find this one being your deck of choice, particularly if you like to draw your opponents into protracted battles and frustrate them by removing the damage they deal!
5. Starter Deck 3: The Seven Warlords of the Sea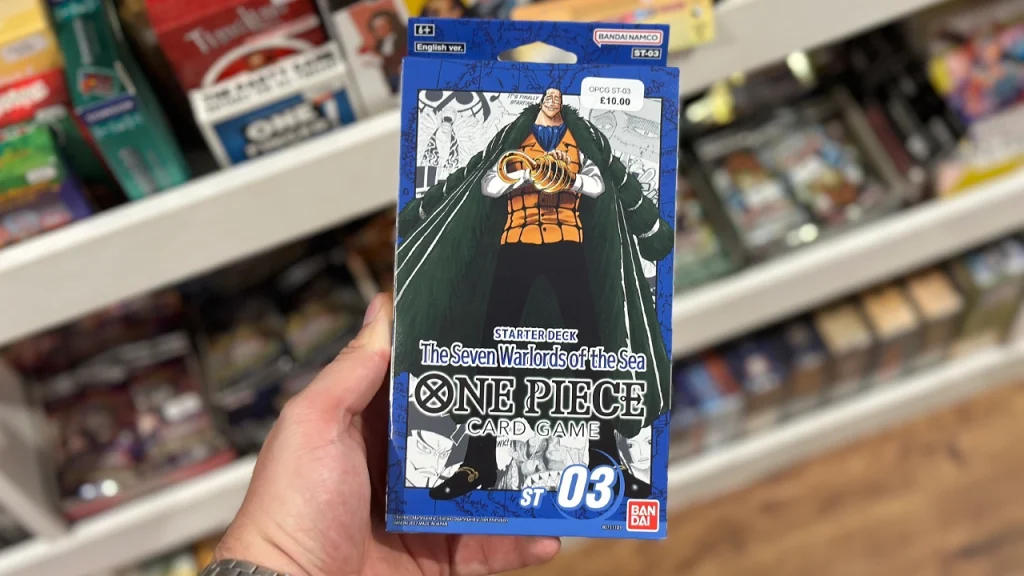 Interestingly, the blue colour cards in the One Piece Card Game function in a mechanically similar way to Blue Mana cards in Magic:The Gathering.

That is to say that they both love controlling and denying opponent actions – which can be very frustrating if you're playing against a Seven Warlords of the Sea deck!
The character cards in this deck feature Blocker effects; you'll be truly embodying the evil Warlords as you send your opponent's characters straight back to their hand or deck.
Again, this isn't necessarily a deck we'd recommend for new players – we'd suggest sticking with our number 1 and number 2 choices, the Straw Hat Pirates or Worst Generation – but for an advance player looking to really infuriate and overturn their opponent's plans, The Seven Warlords of the Sea is a great choice of deck!
So there we have it – Card Gamer's recommendations for the best One Piece Card Game Starter Decks.
If you enjoy playing with these decks, you may want to check out more cards, which you can use to refine and upgrade your decks with.
We've got you covered there too – check out our best One Piece Card Game Booster Boxes article for further details!
Also, why not check out our list of the most valuable One Piece cards?
This article may contain affiliate links. If you use these links to purchase an item we may earn a commission. Thank you for your support.