It's time to grab your straw hat – as we check out the best One Piece Card Game booster boxes!
With the massively popular One Piece manga having started way back in 1997 – and the anime adaptation beginning in 1999 – it's surprising that it took so long for the franchise to arrive in card game form.
Launching in 2022, the One Piece Card Game has been quietly making its presence felt in the CCG/TCG space, with numerous starter decks and booster sets already hitting store shelves.
We've even declared it as one of the best trading card games of all time!
As it's still quite a new game, there's not many One Piece Card Game booster boxes available – but we've taken a look at each one to see what the sets offer.
So let's check out the best One Piece Card Game booster boxes!
1. Romance Dawn (OP-01)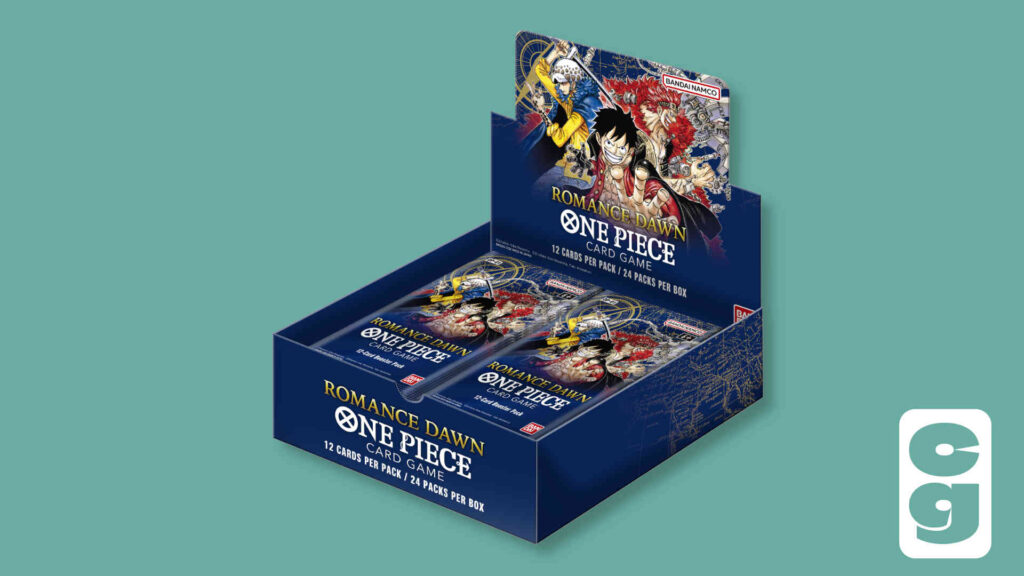 As the first booster set to be released – alongside the game's first selection of Starter Decks – the Romance Dawn set is the perfect place to begin for players new to the game.
As such, it's filled with stronger cards and characters that allow you to beef up the Starter Deck (or decks!) of your choice.
As with all of the other sets currently available, the card artwork is a mix of original illustrations alongside images from the manga and anime adaptations of One Piece.
This booster set also introduces multi-colour Leader cards, which allow you to build multi-colour decks!
Alternate art variants of numerous cards are also included – and with the booster box itself, you'll also get one of six different box topper cards as a bonus.
2. Pillars of Strength (OP-03)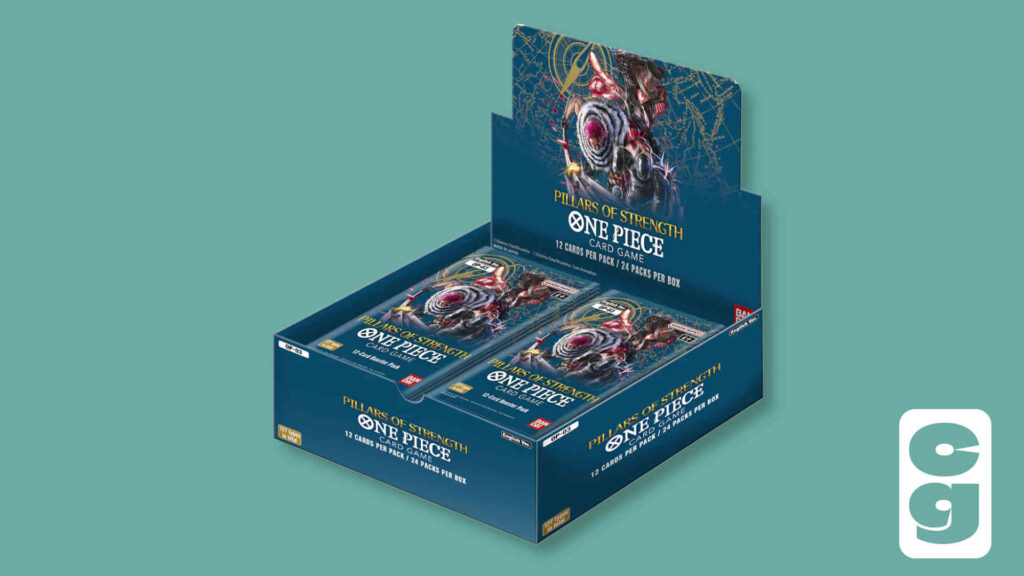 Though it's the third booster set released – arriving in June 2023 – Pillars of Strength has quickly become the next most popular set after the very first release.
Pillars of Strength focuses on bringing lots of enemies of the Strawhat Pirates into the One Piece Card Game – with the East Blue, Water Seven and Whole Cake Island covered by this set's cards.
Released alongside the Big Mom Pirates Starter Deck, the set also features lots of cards which fit with that deck's characters.
With Yellow coloured cards also making their presence felt – and plenty of them allowing you to sneak peeks at your opponent's Life cards – it's no wonder that this booster set has risen in popularity!
3. Paramount War (OP-02)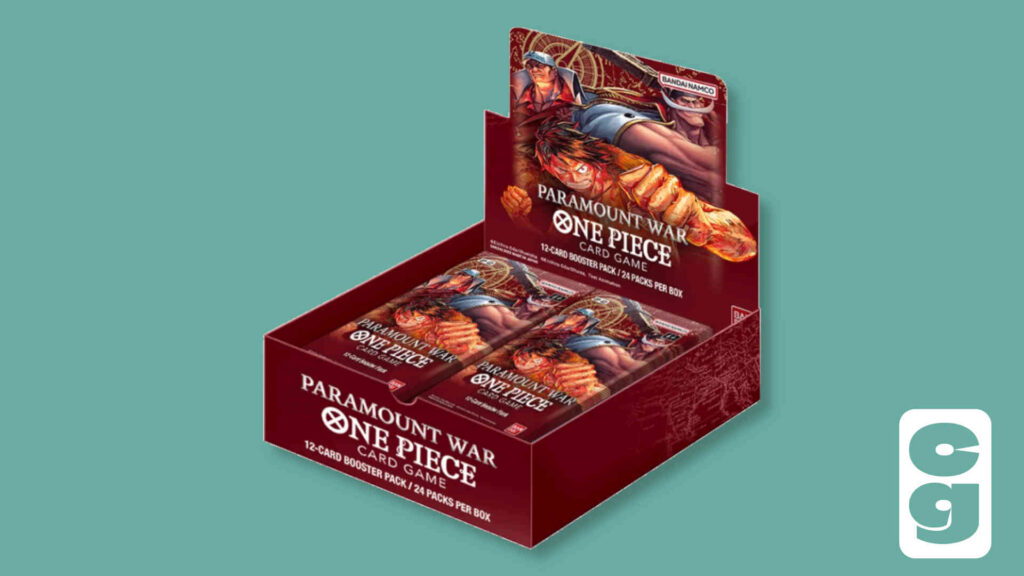 The second set released – building upon the excellent groundwork laid by the debut decks and boosters – Paramount War introduced Black coloured cards to the One Piece Card Game.
Additionally, Paramount War also introduced new multi-coloured Leader cards – which increase the number of options available to keen One Piece Card Game players!
Just as with the first booster set, Paramount War's booster boxes include one of six random box topper cards too.
4. Kingdoms of Intrigue (OP-04)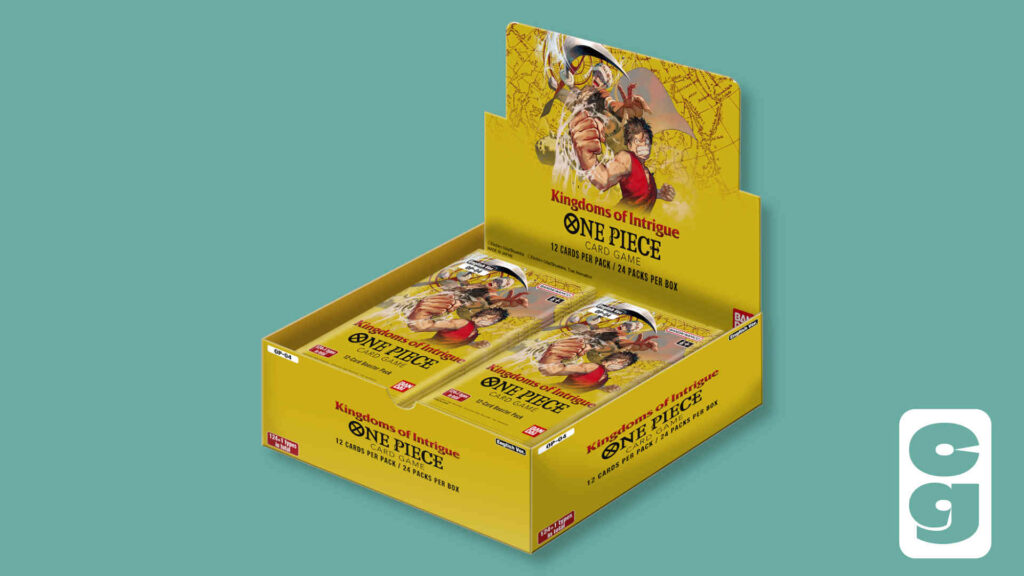 With release set for September, information on Kingdoms of Intrigue is somewhat thin on the ground.
What we do know is that this set will contain 124 cards, which will include 6 leaders, 10 super rares and 2 secret rares.
Additionally, there will also be alternative art cards (as is generally to be expected), along with some alternative art cards that'll be themed to the set.
Kingdoms of Intrigue will also feature cards that'll pair nicely with upcoming Starter Decks too, though again details are pretty scarce at present.
5. Awakening of the New Era (OP-05)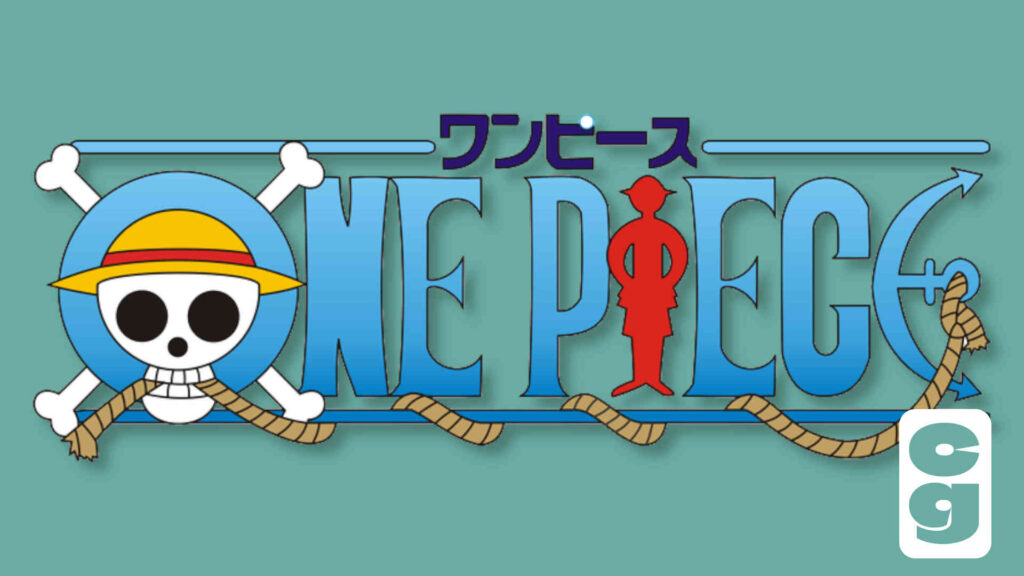 Which brings us to the end of the list of the best One Piece Card Game booster boxes.
Though announced, details of Awakening of the New Era are currently a complete mystery – will there be new pirates? A specific focus on settings or crews? Perhaps new colours introduced?
The title is tantalising and points to the fact that we may see some evolution of the mechanics of the One Piece Card Game, but right now we know nothing of this set.
One thing we will say, however: watch this space, as Card Gamer will be bringing you the latest news on the One Piece Card Game as soon as it's announced!
This article may contain affiliate links. If you use these links to purchase an item we may earn a commission. Thank you for your support.