It's time to summon your Glimmers, as we check out where to buy Disney Lorcana!
One of the most exciting – and potentially game-changing, pardon the pun – trading card game releases in years, Disney Lorcana is now on sale worldwide.
However, intense demand for the very first Disney themed Trading Card Game has meant that it's potentially difficult to purchase for many eager fans.
So if you're looking to get your hands on some Disney Lorcana cards and see what the fuss is all about for yourself, Card Gamer is here to help.
Let's check out where to buy Disney Lorcana!
Where To Buy Disney Lorcana In The US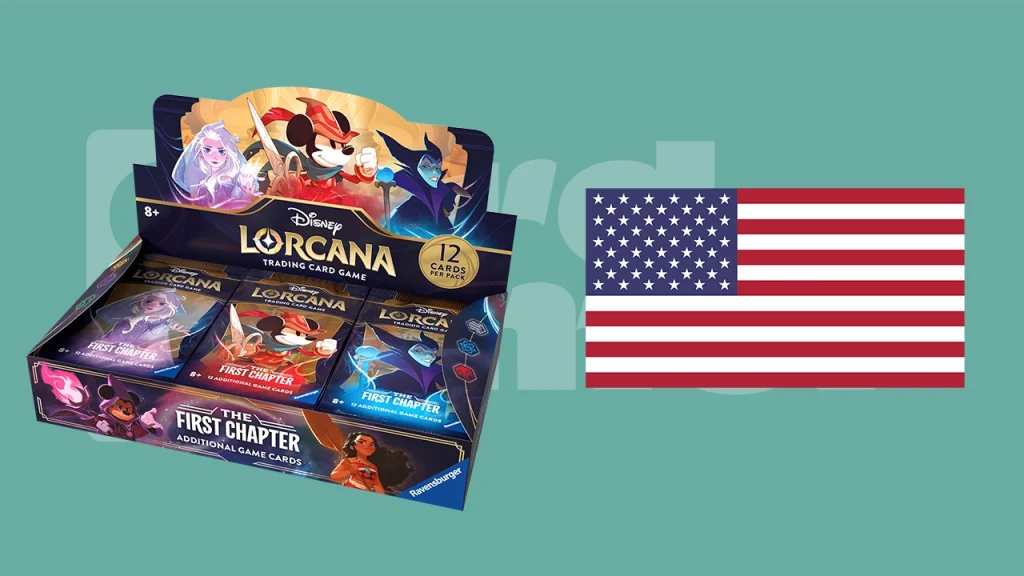 If you don't have a local gaming store or the stores near you are out of stock, you can try getting your hands on Disney Lorcana from a major retailer.
Stores such as Best Buy, Walmart, Hot Topic and Target are good options; you'll also find Disney Lorcana on Amazon and other online retailers too.
Where To Buy Disney Lorcana In The UK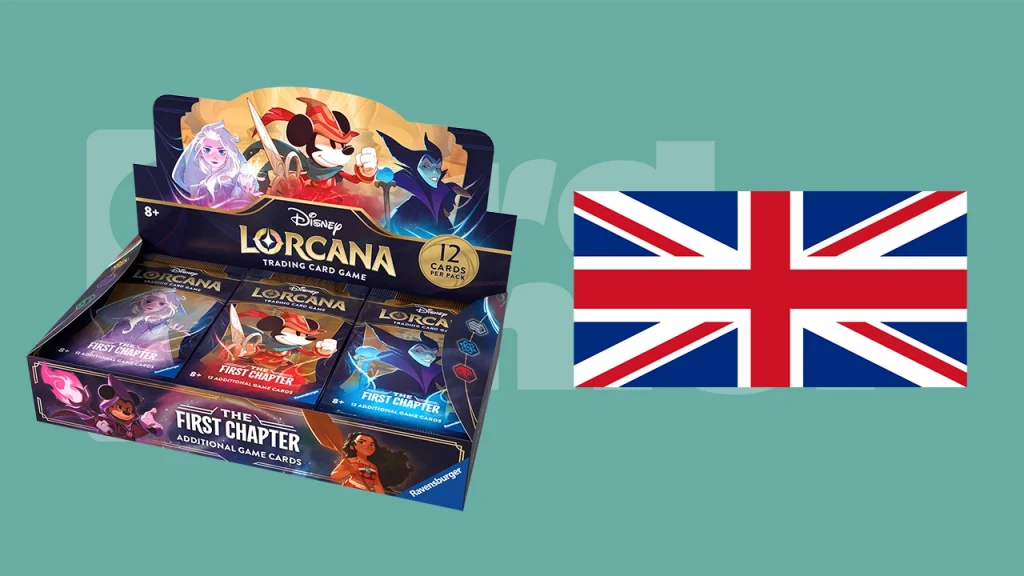 Again, we'd stress that you should definitely give local games stores a try and support them as much as possible, because they're an absolute treasure trove of resources and support when you get into a game such as Disney Lorcana.
However, if that's not an option, you can try most major retailers – Game, Waterstones and Argos are all viable options for UK fans.
Online, UK customers can try Total Cards, Magic Madhouse, Zatu Games and Firestorm Cards.
Where To Buy Disney Lorcana In Canada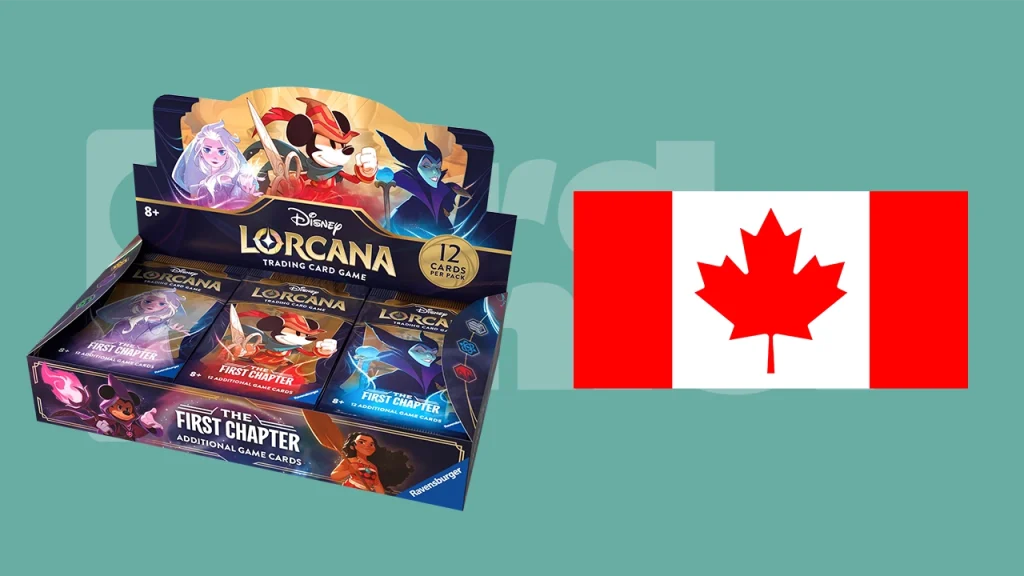 You'll find Disney Lorcana for sale in stores such as GameStop, Toys R Us, Walmart, Indigo and Mastermind in Canada.
Disney Lorcana should also be available online, from Amazon and Fusion Gaming.
Where To Buy Disney Lorcana In Australia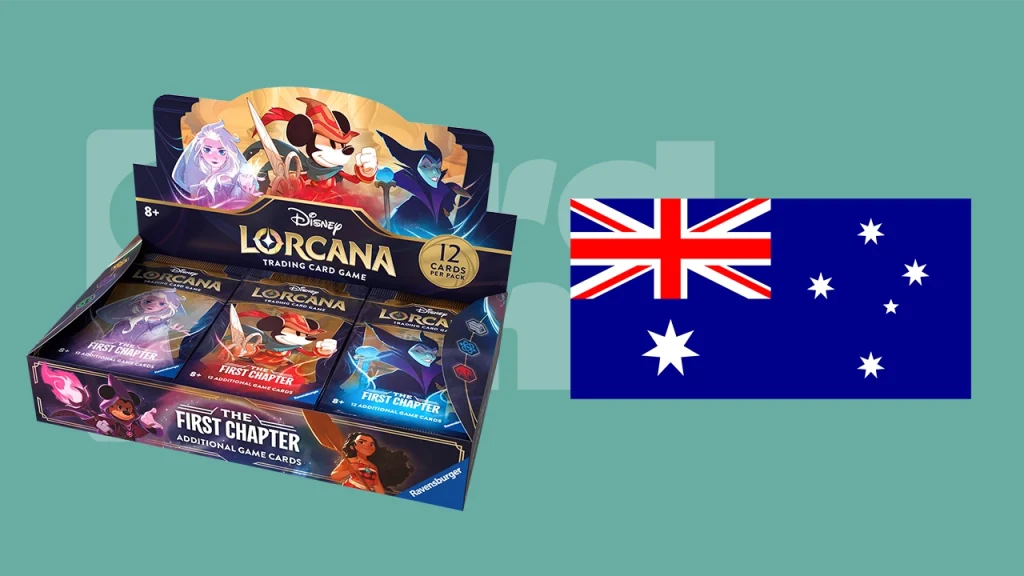 Unfortunately, Disney Lorcana is not currently available in Australia; with stock so thinly spread across other territories, it seems that the game won't be available until the first quarter of 2024 at the earliest.
Can I Buy Disney Lorcana Cards From Local Card Shops?
Like most big Trading Card Games (TCGs or CCGs – you can check out our very own 'the difference between TCG and CCG' article for more information!), Disney Lorcana has its own website and even app, with plenty of useful resources for learning the game and checking out the currently available cards.
The website also has a very useful Store Locator, which allows you to see exactly where you can purchase cards from in your local area.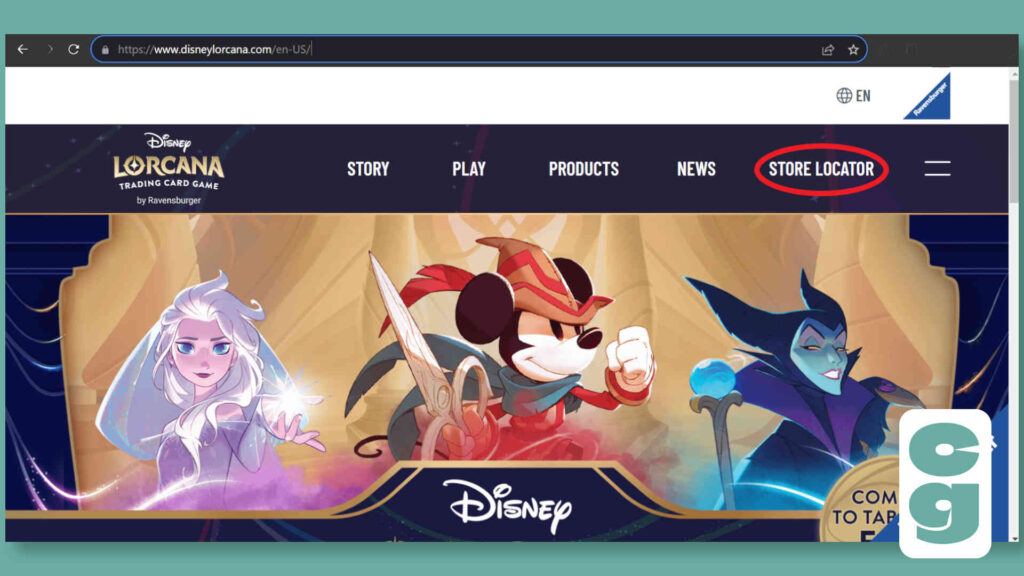 To find this, first head to disneylorcana.com, then click on the Store Locator option, as shown.
This will take you directly to the Store Locator page – simply enter your street name, city or zip/post code into the Locate field, choose a distance from the drop down menu and press the Search button.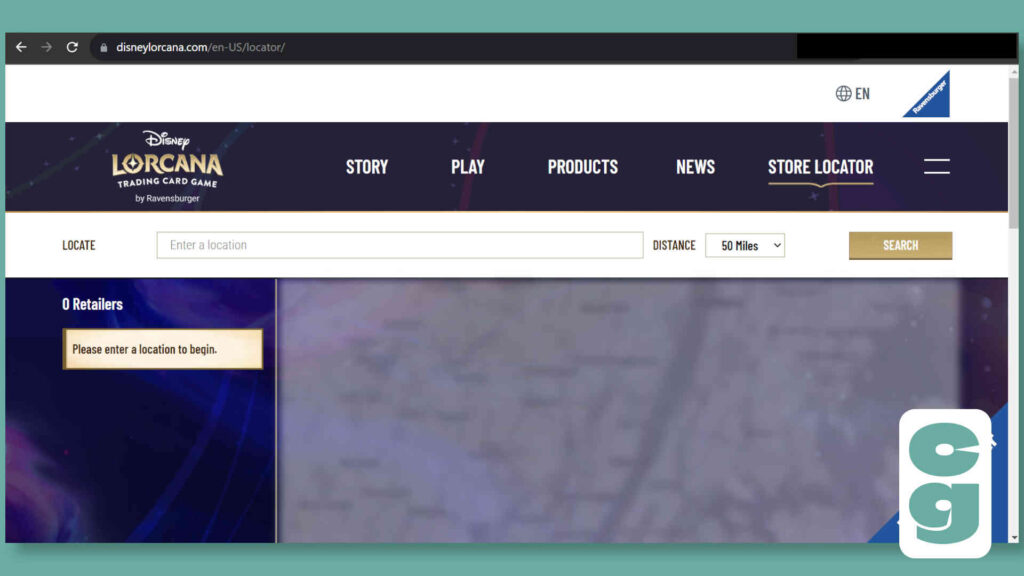 This will show you all of the independent, specialist retailers that you can purchase Disney Lorcana products from; it is worth checking with the retailer whether or not they currently have stock before you make the trip to visit them, however.
Handily, the Store Locator will allow you to see the contact details of any store, just by clicking on their location on the map.
Note also that this works worldwide, as long as Disney Lorcana has been released in your country of residence.
We highly recommend trying to find a store locally using the Store Locator on the Disney Lorcana website, as independent stores are much likelier to be able to teach you the game and involve you in events and promotions for Disney Lorcana.
The reason that Disney Lorcana's publisher, Ravensburger, supplied game stores first was to foster a sense of community and build up the game's fanbase in stores that would be better equipped to assist players new to the game – and perhaps, to TCGs in general.
Can I Buy Disney Lorcana Products Anywhere Other Than The Stores Shown On The Store Locator?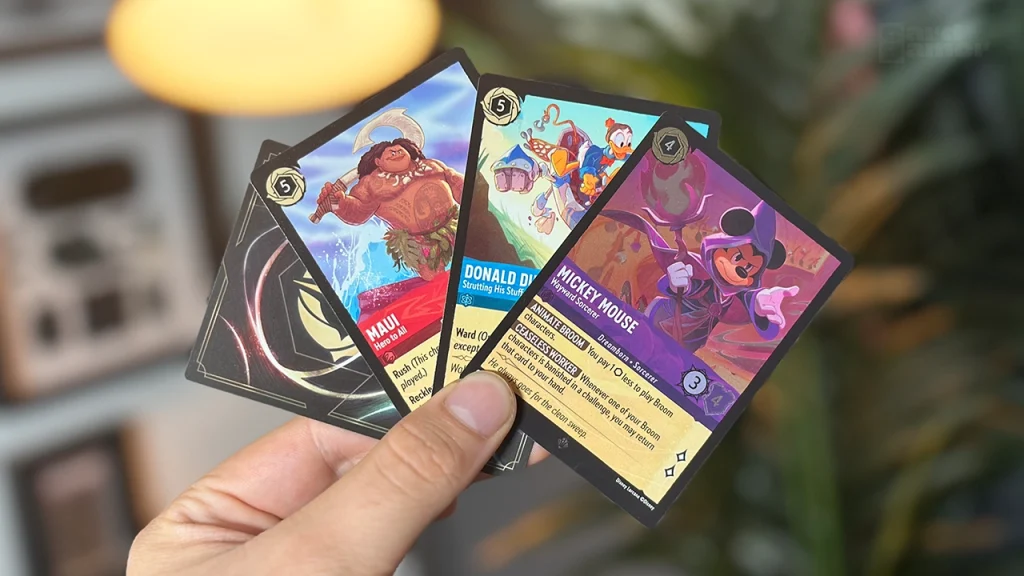 Yes!
Disney Lorcana initially had a launch rollout that saw it arrive in gaming specialist stores two weeks prior to being available in more general retail outlets.
That time has passed, however, so in theory you should be able to buy Disney Lorcana from any major retailer – including supermarkets and other, more general stores as long as they usually stock products such as Pokemon.
What Disney Lorcana Products Are Currently Available?
The debut set for Disney Lorcana is called The First Chapter – with Starter Decks, Booster Packs and other bundles available at launch.
Three different Disney Lorcana Starter Decks are available; recommended retail prices for these are $16.99 in the US ($21.99 in Canada).
Check out our best Disney Lorcana: The First Chapter Starter Decks article for a more in depth look at each deck – and which one is best for you!
Booster Packs each contain 12 cards, for a price of $5.99 per pack in the US ($7.99 in Canada). Booster boxes – which contain 24 packs – retail for $143.99, though as with all other products on this list, demand has driven up pricing at many retailers, so do be careful not to pay way over the odds.
Take a look at our Disney Lorcana First Chapter pull rates article to take a look at what you may or may not find in your booster packs – and our guide to Disney Lorcana Card Rarity to explain the rarity symbols on each card.
Lastly, there's also two more products containing Disney Lorcana cards that you can get your hands on.
The Illumineer's Trove includes one storage box, two deck boxes, eight booster packs, a premium player's guide and damage counters – and should retail for $49.99 (or $64.99 in Canada).
The Disney Lorcana Gift Set contains four booster packs, two oversized cards and two playable, non-randomised foil game cards – along with game tokens. The retain price of the bundle in the US is $29.99 (and $39.99 for Canada).
What Accessories Are Available For Disney Lorcana?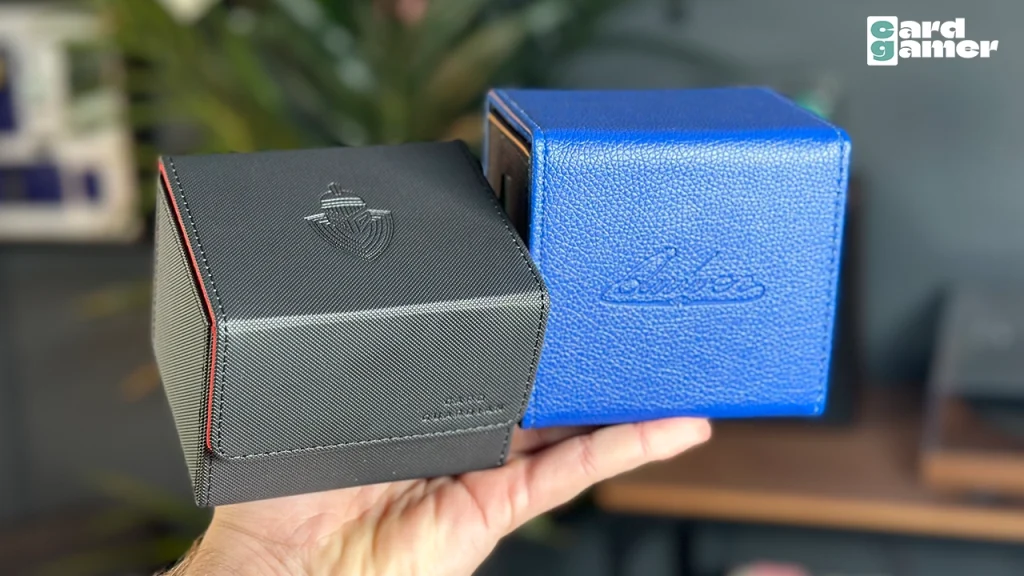 Numerous official accessories – such as deck boxes, sleeves and binders – are also available, though just about any standard sized card sleeve, binder or deck box will do the job just fine.
Take a look at our best trading card sleeves list for our tried and tested sleeve recommendations.
We also have our best Commander deck boxes list – which we wrote with the Magic: The Gathering format 'Commander' in mind, but each box is also perfect for Disney Lorcana decks and cards.
We've also got you covered when it comes to binders – with our best trading card binders list; each binder featured is suitable for Disney Lorcana cards.
Still keen to learn more about Disney Lorcana? Check out our Disney Lorcana: The First Chapter Card List for an overview of all currently available cards.
If you need to start at the beginning and learn the basics, we've got you covered there too – with our how to play Disney Lorcana Trading Card Game article!
This article may contain affiliate links. If you use these links to purchase an item we may earn a commission. Thank you for your support.