Though it was announced earlier in the year, details on the Pokemon Trading Card Game Classic box have been relatively thin on the ground since then, beyond the images and some product details shared by The Pokemon Company.
However, Pokemon Restocks (via Twitter/X) have reported that it's apparently headed to retail on November 3rd, thanks to a leak from an employee sharing details of GameStop's internal stock listing.
The most eye-opening detail that's been shared, however, is the alleged retail price of the box – which is not only eye-opening, but somewhat eye-watering too, as it's said to be set at $399.99!
So, what does the best part of $400 get you?

Let's take a look at the Pokemon Trading Card Game Classic box.
What Is The Pokemon Trading Card Game Classic Box?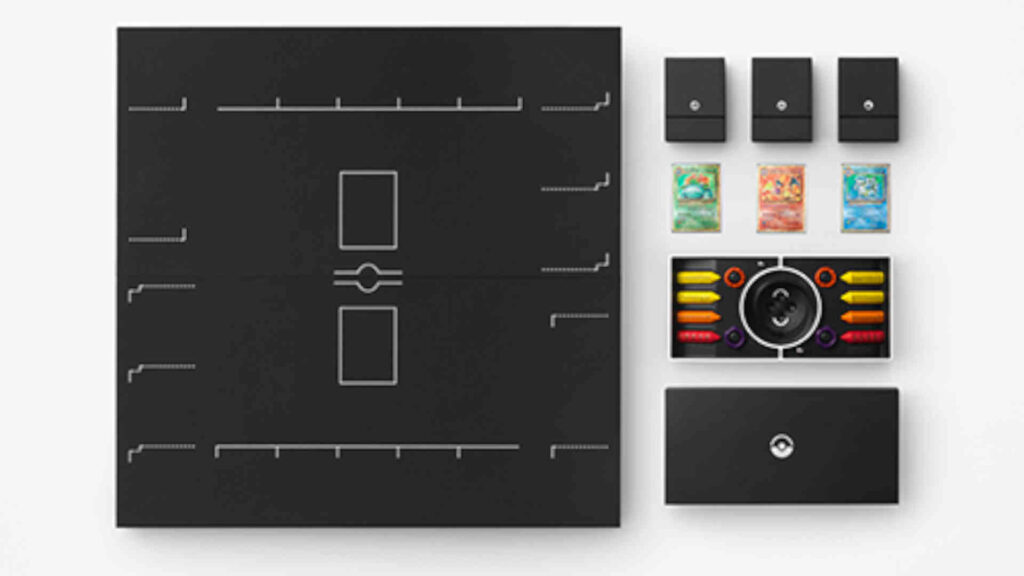 The Pokemon Trading Card Game Classic boxed set will feature a folding game board, likely – but not confirmed to be – made of hard plastic.
This game board has numerous interesting features – not only does it have an arena style surface with all game zones pre-designated, but it also features a central compartment that can hold up to three decks.
There's also a separate box, featuring accessories such as stackable, coloured plastic damage counters, 3D Poison and Burn markers and even metal orbs to replace Pokemon coins; these are to be rolled into a chute in the toolbox in lieu of coin flips.
If the orb lands in a white bordered hole, that's heads – and it's tails if the orb lands in a black bordered hole.
What Decks And Cards Are Included In The Pokemon Trading Card Game Classic Box?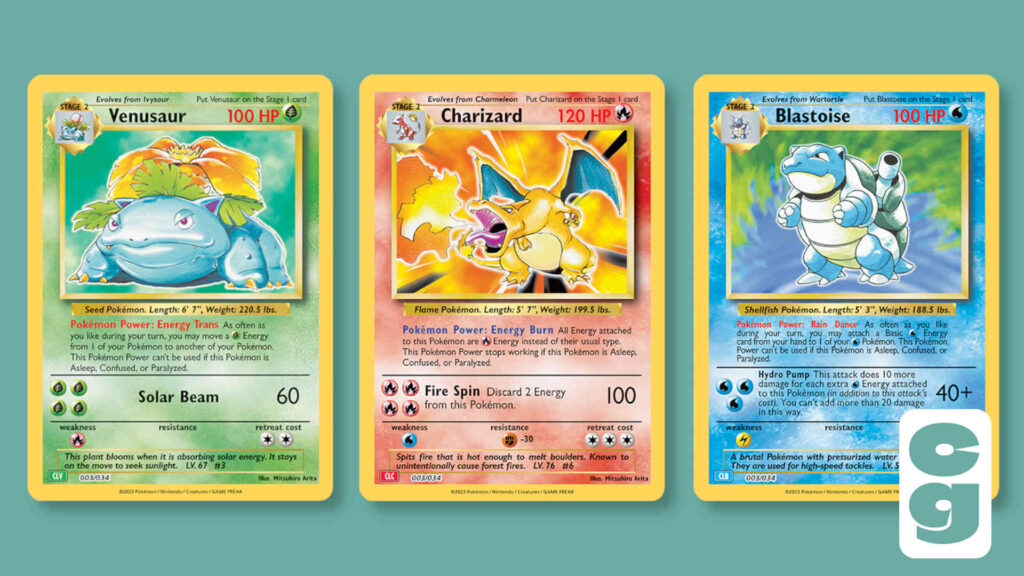 So, that fancy board holds three decks for a reason – there are three Pokemon TCG decks included in the set!
Each deck is based around the evolutions of Starter Pokemon from the original Pokemon Red and Blue video games, so you get Venusaur, Charizard and Blastoise decks.
Though these look like the classic, original cards from the 90s – as do many of the other cards in the decks, new and never before seen cards such as Ho-Oh ex and Lugia ex are also included.
Lastly, also included will be three deck boxes, with Energy symbols matching each of the three included Starter Pokemon cards.
Is The $399.99 Price Confirmed For The Pokemon Trading Card Game Classic Box?
At present, this must be taken with a grain of salt; a now-removed online post referred to this, yet no other price details can be found anywhere.
It certainly feels very steep – do note that a similar Japanese set is selling for $275, so we here at Card Gamer would have thought that the price should be fairly similar.
Even then, $275 does feel like an awful lot to pay for what amounts to three decks and some fancy accessories – but it certainly does provide a very attractive way to play the game, for fans who can afford it, with some spectacularly nostalgic cards included too!
Those nostalgia-fuelled cards may well be worth the price of admission for fans too – check out our most valuable Venusaur Pokemon cards, most valuable Charizard Pokemon cards and most valuable Blastoise Pokemon cards lists to see just what some of the classic cards now sell for.
This article may contain affiliate links. If you use these links to purchase an item we may earn a commission. Thank you for your support.